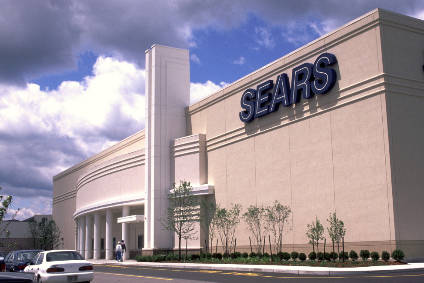 The new parent company of US department store retailers Sears and Kmart has agreed new strategic supply chain partnerships with Li & Fung and Triburg in a bid to reduce lead times and improve efficiencies in bringing product to market.
Transform Holdco, an affiliate of ESL Investments Inc – the investment firm belonging to the former CEO of Sears Holdings Edward Lampert – completed its US$5.2bn acquisition of Sears Holdings Corporation as a going-concern in February.
It now says the new supply chain agreement with Hong Kong based Li & Fung, and Indian apparel sourcing company Triburg, will provide the company's apparel business unit with "innovative global sourcing practices" as it tries to improve the unit's operating performance. Terms of the partnerships were not disclosed.
"With increasing volatility in the global trade environment, it's vital to have a supply chain that is more nimble and flexible while simultaneously opening new avenues for managing product costs," explains Greg Ladley, president of softlines and a member of the office of the CEO at Transform.
"That's why we are proud to partner with Li & Fung and Triburg, two world-class organisations that will provide us with the necessary global reach, consumer insights, trend analysis and digital design capabilities to enhance our supply chain in real time. Transform welcomes the opportunity to partner with companies that are driven by data, analytics and deep learning to accelerate the company's transformation as a leading integrated retailer."
Sears and Kmart currently offer a broad assortment of apparel for women, men, and children. Li & Fung and Triburg will act as sourcing agents and design partners for all Sears and Kmart apparel brands, including Jaclyn Smith, Joe Boxer and Everlast.
"By leveraging our global network of over 50 production countries and industry-leading digital capabilities, we will be able to provide end-to-end visibility across the supply chain and enable the Transform team to respond quickly to changing market conditions," says Fanny Cheng, president, supply chain solutions at Li & Fung.
Tarun Bakshi, CEO of Triburg, adds: "Triburg brings cost optimisation, innovative business practices, expertise in design and product development, supported by latest 3D technology in facilitating value creation in the Sears and Kmart supply chain. The Triburg model of speed and innovation being exceptional will strongly contribute to the growth of the Sears and Kmart business in the current retail environment."