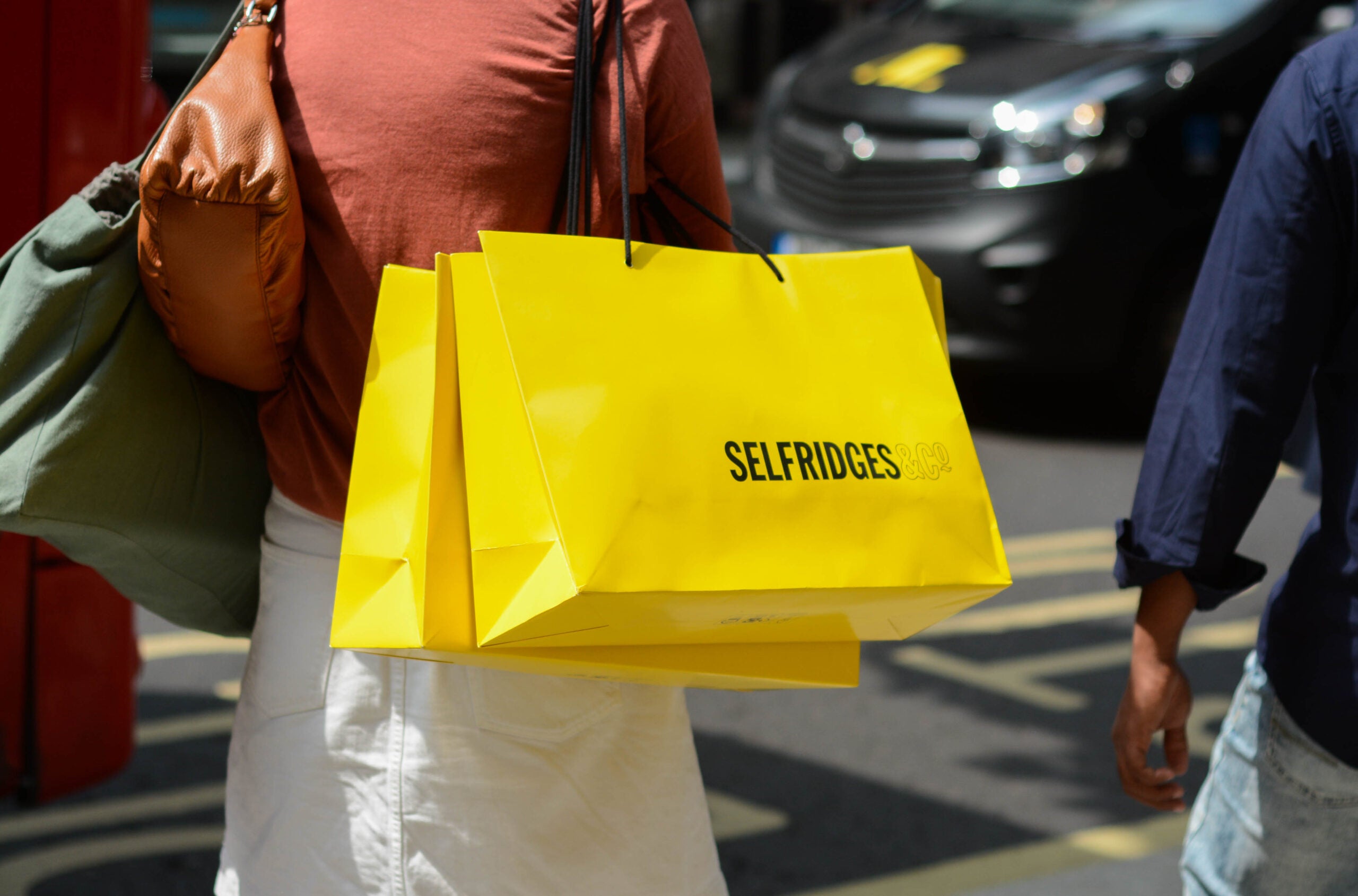 Selfridges has set out its new commitments in its first annual Project Earth Report, which details its sustainability progress and sets out the next steps in its plan to reinvent retail to imagine and create a sustainable future for people and planet.  
Selfridges launched Project Earth, its transformational sustainability strategy, in August 2020, building on more than ten years of retail activism.
Recognising the need for what it calls "radical transformation" to address the climate emergency, Selfridges sets a new target for 45% of transactions across its four stores and online to come from circular products and services by 2030, and to only stock products that meet strict environmental and ethical standards.
Selfridges' 2020 commitments were underpinned by a target to achieve net zero carbon emissions across the business by 2050. Last year, Selfridges accelerated its net-zero carbon commitment by ten years, to be achieved by 2040, as a signatory to the Climate Pledge. To achieve this, Selfridges will move from a period of experimentation and exploration into a phase of embedding and accelerating change, through new commitments across Materials, Models and Mindsets.
Andrew Keith, Selfridges managing director, says: "In creating our store of tomorrow we must commit to a fundamental shift in the way that we do business and use the Selfridges platform for change. Our vision is to reinvent retail and create a more sustainable future, and Project Earth and our new targets underpin this.

"We recognise that we need to challenge ourselves to accelerate change and our ambitious circular and materials targets do just that. We don't have all the answers, but we are committed to finding solutions, through a continued imaginative approach to retail innovation. The scale of our ambitions cannot be underestimated but we are inspired by what lies ahead and how we bring this to life for our customers."
Through its original Project Earth commitments, Selfridges aims to help customers change the way they shop in three ways: by addressing the materials used in products, launching and exploring new retail models such as repair and resell, and engaging with teams, partners and customers to inspire a shift in mindsets.
Selfridges' Project Earth Report summary
2021 – 2022 progress and radical new commitments:
Materials
2020 Commitment
In 2020, Selfridges committed to ensuring that the nine most environmentally impactful materials would come from certified, sustainable sources by 2025.
Progress
To meet the 2025 material commitments, Selfridges tracked the materials coming into its business to establish a baseline volume of products.
Two further material commitments have been set:
50% of polyester used across the business and in products sold will come from certified recycled sources by 2025
50% of nylon used across the business and in the products sold will come from certified recycled sources by 2027
2030 Commitment
Selfridges commits to ensuring everything it builds, buys and sells will meet its environmental and ethical standards by 2030.
Models
2020 Commitment
In 2020, Selfridges committed to pioneering new retail models and experiences, making Selfridges synonymous with circularity, including repair, resell, refill and rental.
Progress
Selfridges has increased sales of pre-loved items through Reselfridges by 240%, facilitated over 28,000 repairs, rented more than 2,000 items and sold more than 8,000 refills.
A renewed Reselfridges initiative will house all circular models and form the backbone of Selfridges' future business, to change the way we shop. Selfridges will continue to experiment with and invest in alternative shopping models which focus on extending the life of existing products and packaging.
2030 Commitment
Through a continued focus on growing the Reselfridges ecosystem and experimenting with new models, Selfridges commits to 45% of transactions to come from circular products and services by 2030.
Mindsets
2020 Commitment
In 2020, Selfridges committed to putting longevity, creativity and sustainability at the heart of the business, and engaging with teams, partners and customers to effect change.
Progress
Research shows that half (50%) of Selfridges customers want to make more sustainable choices but don't know how to. To help and inspire customers, one initiative Selfridges will offer is dedicated Project Earth appointments to discover how to re-style existing wardrobe pieces, explore earth-conscious beauty and learn about sustainable denim. 
In spring 2023, building on the previous two years, Selfridges 12-week creative scheme will have sustainability at its heart, exploring its Project Earth ambitions through creativity and collaboration, with a continued imaginative approach to retail innovation.
2030 Commitment
Selfridges commits to building an inclusive retail culture in which teams, communities and customers put people and planet first in all decision making by 2030.
To ensure the decision-making process is inclusive and representative, Selfridges is committed to ensuring that by 2025 50% of director roles will be held by women, the gender pay gap will be closed and 16% of the senior leadership team will be made up of ethnic minorities.
Selfridges Project Earth Report is available here.
Central Group and Signa Holding recently completed the acquisition of Selfridges Group from the Weston Family.