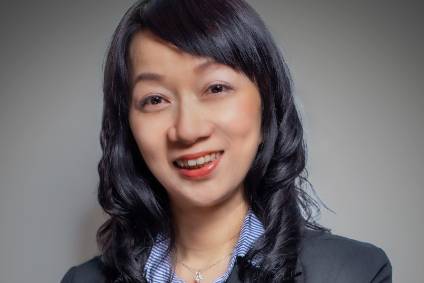 Verification, testing and certification company SGS has promoted Yvonne Tse to the role of vice president of Global Softlines, helping to align its products and services with the increasingly complex textile and apparel industry.
With a career spanning almost 25 years, Tse joined SGS in 2011 as deputy director of Global Softlines and was promoted to international business head in 2017.
SGS helps to ensure the quality, safety and sustainability of products, their mode of distribution, and to satisfy regulatory and market requirements – and with the industry changing rapidly, Tse says her goal is to expand the company's services to new locations and markets.
She adds that due to the "new normal," consumers are now more environmentally-concerned, with traceability in the supply chain and verification of brands' product specification claims very important to them.
Sustainability is also "a big topic, equalled by a lot of different areas like chemical management and circularity and durability," she tells just-style.
"We are also seeing, in the consumer market, for example, in the past, it was very focused on the European and US market, but during the pandemic, because the economy downturned globally, many brands are looking for new consumer markets they never explored before."
Tse says SGS will help its clients in the US and Europe to understand the regulations of the new target markets. But also, for those moving to an e-commerce model, it can offer support on issues such as quality verification and recall/return analysis.
In November 2019, SGS became the first testing, inspection and certification company to open an apparel and textile testing laboratory in Ethiopia – one of East Africa's most important textile and garment manufacturing sites.
Tse says the operations have been impacted to some extent by the Covid-19 pandemic, which hit months after opening, but is finding new demand for its services. "When we talk about Ethiopia, what we have found is we are not only testing but we also do a lot of technical training to support local industry."
With over 90% of its global footprint matched with global softlines sourcing, SGS currently has more than 40 textile and footwear labs around the world in locations like China, Hong Kong, Bangladesh, India and Turkey.
It is also growing its presence in Vietnam. "In Ho Chi Minh City, in the last few years, we have been expanding in the north of the country," says Tse.
Of her new role, she adds: "I have worked in the softlines business for more than two decades, helping to ensure the quality, safety and sustainability of textile, footwear and related products. I look forward to leading such a great global team to expand our services to new locations and markets."