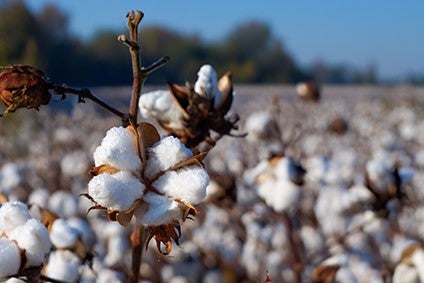 Chinese textiles giant Shandong Ruyi has inked a US$2bn deal with the Nigerian Ministry of Industry, Trade and Investment for the country's first ever cotton value chain from growing to garment making.
Okechukwu Enelamah, Nigeria's Minister of Industry Trade and Investment, made the announcement yesterday (11 September) at a press conference.
He said the agreement would involve cotton growing to ginning, spinning, textile manufacture and garment in the Katsina, Kano, Abia and Lagos states.
Fruitful meeting between @NGRPresident Buhari & the Chairman Ruyi Group, a leading Chinese textile & garments company, Mr Yafu Qui. Mr. Qiu reiterated Ruyi's commitment to invest $2billion in Nigeria through our Special Economic Zones. pic.twitter.com/GGCCa9bja7

— Okechukwu Enelamah (@OkeyEnelamah) 6 September 2018
The announcement comes a year after Shandong Ruyi said it would invest US$600m in Nigeria's textile industrial park in Kano State.
Shandong Ruyi, the largest textile manufacturer in China, has committed to expanding its reach in Africa. Last September it said it had conducted extensive research in Africa and selected three countries – Nigeria, Egypt and Mali – where it intends to invest over US$2bn.
The company is also expanding its reach in the US, spending US$410m to build its first facility in North America in Arkansas, the fifth largest cotton producing State. Here it will spin more than 200,000 tons of cotton into yarn annually and is expected to create up to 800 new jobs.