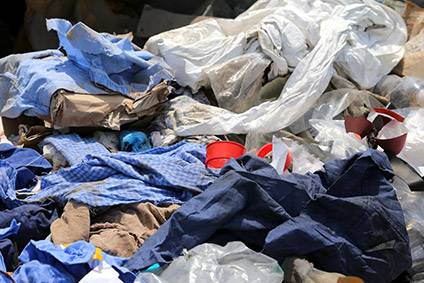 Shein and The Or Foundation say the agreement is the "first of its kind" and establishes an annual commitment from the brand to support waste management efforts in communities deeply impacted by textile waste.
The multi-year agreement with The Or Foundation launches Shein's Extended Producer Responsibility Fund which will help advance the design and implementation of ecological and social sustainability strategies focused on clothing that has entered the global secondhand clothing trade and often leaves the secondhand trade as waste.
The funds will go toward global causes aligned with Shein's commitment to addressing global textile waste management and furthering the development of a circular economy, as well as any other EPR obligations.
As the initial grant recipient, receiving $5m annually for three years from the overall Fund, The Or Foundation will utilise the resources to expand their Mabilgu (sisterhood) Apprenticeship Program for young women carrying bales of secondhand clothing on their heads, incubate community businesses transforming textile waste into new products, pilot fibre-to-fibre initiatives with Ghanaian textile manufacturers and to uplift Kantamanto Market through a community-based vision to ensure that the world's largest secondhand clothing market is a safe and dignified place to work. The Or Foundation will also redistribute a portion of the initial grant to allied organisations in Ghana. Shein will work with The Or Foundation to identify additional grant recipients in other countries impacted by fashion's waste problem this year and in coming years. 
Liz Ricketts, co-founder and executive director of The Or Foundation, says: "We have been calling on brands to pay the bill that is due to the communities who have been managing their waste, and this is a significant step toward accountability. What we see as truly revolutionary is Shein's acknowledgement that their clothing may be ending up here in Kantamanto, a simple fact that no other major fashion brand has been willing to state as yet." 
Adam Whinston, global head of ESG at Shein, said: "Shein has set an ambitious impact agenda, and we are thrilled to be partnering with The Or Foundation, the initial recipient of Shein's trailblazing fund, for the next step in our journey. Addressing secondhand waste is an important part of the fashion ecosystem that is often overlooked. We have an opportunity to make change in this space and we look forward to working with The Or Foundation on this first-of-its-kind effort."
At the end of April, Shein launched Evolushein – its first positive impact collection using recycled polyester.