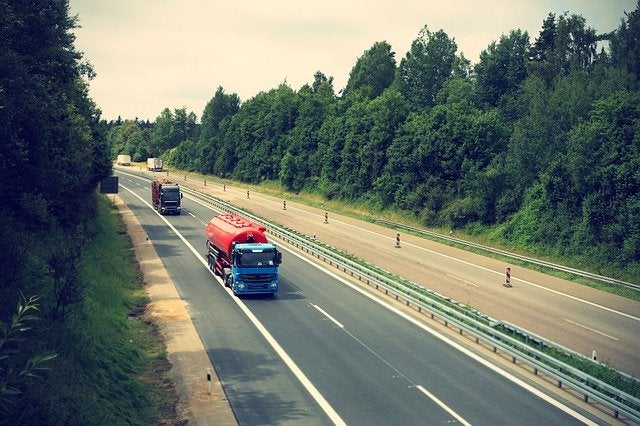 The new zero emission road transport leadership commitment, EV100+, was launched by international non-profit Climate Group at this year's Climate Week in New York.
IKEA, Unilever, JSW Steel Limited, A.P. Moller-Maersk and GeoPost/DPDgroup – are the founding members of the initiative, which aims to phase out the heaviest and most polluting vehicles on today's roads.
Together they have committed to transition their fleet of vehicles over 7.5 tonnes, known as medium- and heavy-duty vehicles (MHDVs), to zero emission by 2040.
Representing just 4% of all vehicles on the road globally, MHDVs account for 40% of all road transport emissions and a third of total transport fuel use. These vehicles produced over 5% of total global CO2 emissions in 2019, predicted to increase to over 11% by 2050 if steps to decarbonise are not taken, according to Climate Group.
To achieve the objectives of the Paris Agreement, heavy-duty road transport must be completely decarbonised. With advances in technology making it possible, all new trucks sold in the world's major markets must be zero emission by 2040.
EV100+'s founding members say they are helping to drive demand for zero emission MHDVs from manufacturers and supporting governments in implementing policies that encourage their adoption at the speed and scale needed.
EV100+ builds on the success of Climate Group's global EV100 initiative, launched in 2017 and now celebrating its fifth anniversary, which brings together companies committed to making electric transport the new normal by 2030.
In five years, EV100 has grown to a group of over 120 businesses right across the globe, committing over 5.5 million vehicles to electric by 2030.
Earlier this year, AP Moller Maersk announced that its entire company has set targets to achieve net zero greenhouse gas emissions by 2040 – ten years ahead of its original plan.