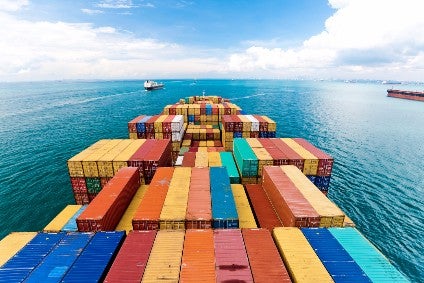 Five of the world's largest container carriers have confirmed they are preparing to form a global association of ocean shipping lines that aims to standardise industry practices as a way of making the sector more efficient.
In a joint statement yesterday (15 November), A.P. Moller Maersk, CMA CGM, Hapag-Lloyd, MSC and Ocean Network Express (ONE) said they intend to create an association with the purpose of paving the way for digitalisation, standardisation, and interoperability in the container shipping industry.
The group says IT executives from the five companies are currently discussing the creation of common information technology standards which shall be openly available and free of charge for all stakeholders of the wider container shipping industry.
"It's in the customers' and all stakeholders' best interest, if container shipping companies operate with a common set of information technology standards," says André Simha, CIO of MSC and spokesperson of the group.
"We are striving for less red tape and better transparency. The timing is right, as emerging technologies create new customer-friendly opportunities. Together, we gain traction in delivering technological breakthroughs and services to our customers compared to working in our own closed silos," he adds.
While the shipping industry already has multiple organisations and associations, the members of the group identified a need for a neutral and non-profit body for ocean carriers that is driven by delivering benefits for the industry and its stakeholders.
"That is why we will also welcome new members with open arms to join the association," Simha adds.
The news confirms reports earlier this week that the world's six largest container carriers were understood to be preparing to launch a new global association, however, based on yesterday's announcement it seems Cosco is not involved.
The five companies added the association has no intent of developing or operating any digital platform, but aims to ensure interoperability through standardisation. It added the association will not discuss any commercial or operational matters.