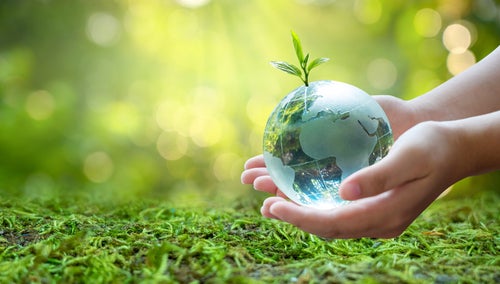 The supply chain decarbonisation project (SCDP) is part of the EOG's wider Climate Action Programme and is a pre-competitive collaborative initiative that has already secured active involvement from 10 major brands during its pilot phase.
SCDP, launched in early 2021, is following a three-stage process. The first was a mapping exercise of the brands' top tier 1 and 2 supplier networks, which confirmed there is a degree of crossover in the facilities used by those companies involved. The second stage, which is currently underway, involves the engagement of an external partner to conduct facility audits and identify greenhouse gas (GHG) emission hotspots. The final stage will see the participating organisations jointly supporting and financing facility improvements.
Brands involved are collaboratively engaging with their shared suppliers; engaging in peer-to-peer knowledge sharing and taking real action towards the decarbonisation of the industry.
SDCP says working together in this way should enable organisations to significantly reduce their individual financial outlay per facility intervention, which may encourage less experienced or financially constrained brands to take part in similar supply chain facility improvement projects.
Dr. Katy Stevens, head of CSR and sustainability at the EOG says: "What we are doing here is unique and it really shows the value of the EOG as a facilitator, as the brands would not be willing to disclose the information to each other, but are happy to do so to the association as a neutral body. We know that our brands have shared suppliers and we see SCDP as a real opportunity to leverage change.
"We had expected to see some commonality in the suppliers used by different brands, but were genuinely surprised by the level of that. This was from only 10 brands, and just their top 15 suppliers. If we can roll out this initiative across the whole industry, there will be a lot more crossover, with shared experiences and even more cost effective opportunities for collective decarbonisation."
Verity Hardy, sustainability project manager at the EOG adds: "In collaboratively approaching facilities, our brands may have a greater influence in what infrastructure or technology improvements are made at each facility, and be seen as trailblazers in tackling GHG emission reduction. We are pre-emptively and proactively aiming for the outdoor industry to be part of the solution, as opposed to waiting until such time as European legislation forces companies into action.
"This project offers organisations an invaluable framework for joint action against climate change. The complexity of textile supply chains requires out of the box thinking to tackle the challenges of reducing the footprint caused by the goods produced and sold. SCDP not only offers a space where it is possible to strive for changes within the supply chain together, but also a great example that can be inspirational for other companies and networks."
Recently Cotton made in Africa (CmiA) Carbon Neutral announced sustainable cotton was being verified according to the CmiA standard while gradually reducing and offsetting greenhouse gas emissions at every stage from cotton production to ginning.