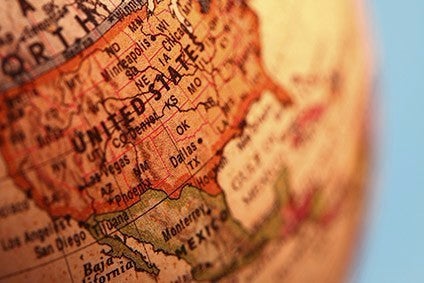 Far from being lost in some bygone era, US manufacturing is actually ahead of the "change" curve, according to a new report.
Indeed, US manufacturing is being transformed and disrupted by precisely the same forces transforming the rest of the business landscape: the evolution of digital technology, globalised logistics and partnerships, and an accelerating need for organisational agility.
Research by enterprise resource planning (ERP) software provider Abas USA explores six of these trends. While not specific to the apparel sector, they do provide a wider view of some of the issues US manufacturers need to have on their radar.
Manufacturing Trend #1: More automation, less labour
This trend has profoundly impacted the entire global economy, but it's especially pronounced in US manufacturing. Productivity in manufacturing has steadily increased because of the growing use of machines and, especially, computers/digital technology.
Generally, the US industries that have prospered in the past decade have been those where the most automation has been deployed and where the level of technology is highest. Manufacturing output per hour between 2007 and 2016 increased by 15%, while the number of workers dropped dramatically. The Brookings Institute says that 5.7m manufacturing jobs were shed between 2000 and 2010, yet overall manufacturing productivity boomed at the same time. These trends have transformed not just back office/administrative functions, but operational/production areas too.
How is ERP playing an important role here? ERP automates and optimises business functions and activities that were previously done manually (with higher costs and more errors). For example, you can lose business fast if you promise a customer a fast turnaround time but then fail to deliver on schedule. Having an Advanced Planning and Scheduling (APS) system can keep you and your customers happy.
How well do you really know your competitors?
Access the most comprehensive Company Profiles on the market, powered by GlobalData. Save hours of research. Gain competitive edge.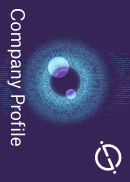 Company Profile – free sample
Thank you!
Your download email will arrive shortly
Not ready to buy yet? Download a free sample
We are confident about the unique quality of our Company Profiles. However, we want you to make the most beneficial decision for your business, so we offer a free sample that you can download by submitting the below form
By GlobalData
Manufacturing Trend #2: More outsourcing and leasing
All manufacturers need to do more with less. They're constantly seeking ways to increase operational efficiency by concentrating resources on primary production and marketing functions, their core business.
As part of this ongoing "efficiency push," many US manufacturers have outsourced non-core functions and services they previously did in-house, such as parts manufacture, maintenance, payroll services, and benefits management. The results have been cost savings, increased competitiveness, more efficiency, and an enhanced capacity to focus on their core business. By outsourcing or leasing, US manufacturers have been better able to focus their resources on differentiators and core competencies, allowing them to strengthen their competitive advantages.
Manufacturers are also outsourcing their IT to the cloud, which has benefited them greatly. US manufacturers can now conduct IT with fewer in-house resources and less on-site infrastructure.
Manufacturing Trend #3: More services
The increased level of technology integrated into so many machines and products, especially as IoT evolves, enables so many benefits (as described above), yet also requires more complicated support.
Getting the support you need to keep your business running at optimal efficiency is thus becoming more essential. It doesn't matter whether that support looks like training, maintenance, operations, and/or services – you need it to be fast and reliable and customised to your needs.
A growing number of companies, like IBM for example, actually sell more services related to their products than they do the products themselves. This "service trend" is growing right along with the large-scale use of computers in manufacturing, which is, of course, no accident. Think of service as an enabler of greater efficiency for your people, processes, and technology. Like any other asset, you'll need great support to maintain and upgrade what you do.
More service may represent a cost, but it also represents an ongoing opportunity to get the most from your people, tools, and systems. Being agile means everything for US manufacturers, and your service providers must be expert partners helping you stay up to date as you move forward.
Manufacturing Trend #4: Globalised manufacturing
Improved technology and streamlined global logistics/supply chains have untethered US manufacturing from the limitations of geography. If you can find customers or suppliers down the block in Indianapolis, there's no reason you can't find customers or suppliers in India or anywhere else around the globe. Moving information and products from one place to another has never been easier, faster, or cheaper than it is today.
The emergence of international logistics networks means that US manufacturers can now efficiently deliver or source raw materials and finished products to and from anywhere around the world. This trend has vastly increased the reach and economic opportunities of US manufacturers (and international competitors too). If you have competitive advantage, it's now easy for customers to find you and work with you.
Among other things, globalised logistics has meant that US manufacturers in labour-intensive industries such as apparel can now have most of their production facilities abroad. Factories are frequently located in other countries for reasons related to tax, labour costs, or politics, rather than proximity to raw materials or markets, as was once the case. In an age of digital technology and global logistics, geography is no longer a limitation for US manufacturing.
Manufacturing Trend #5: More strategic partnerships, globally
Manufacturing is complicated, from sourcing parts, to production, distribution and much more. In order to be optimally efficient on a global scale, US manufacturers have increasingly looked to partner and ally internationally.
In some cases, global partners produce components for the US manufacturer's production process. In others cases, an international partner may make the product while the US partner manages distribution, design, and other important functions. Some global partners might even offer distribution. The possible business relationships enabled globally by technology and logistics are massive.
Relationships between manufacturers and their suppliers can also take the form of alliances, which may require strong integration of information systems and regular production consultations. Many large US manufacturers now hold "strategic stakes" in smaller companies, some of them abroad, that are developing new products or markets, enabling US manufacturers to essentially farm out their R&D efforts. No matter the form and focus of these global strategic partnerships (they can be quite complex), US manufacturing firms are leveraging these relationships in order to do what they do better while expanding their global reach and revenues.
Manufacturing Trend #6: Reshoring US manufacturing jobs
Jobs that once flowed out of the US are now flowing back in. Rising wages in the developing world and some of the compliance-related complications of global supply chains have caused some US manufacturers to consider bringing back jobs that had previously been outsourced.
One eye-opening data point will illustrate this reshoring trend: In 2016, US manufacturing jobs created by reshoring and foreign direct investment surpassed the number of jobs that were offshored, according to the Reshoring Initiative. More jobs are coming in than going out.
Many of the reshored jobs are coming back from China, where wages and compliance complexities are increasing rapidly, making that Asian giant less competitive on labour costs, according to Trade and Industry Development. Between 2004 and 2016, China's manufacturing cost advantage over the US fell from 14% to about 1%, according to the Boston Consulting Group.
Of course, the manufacturing jobs that left the US in the 1990s are not the same manufacturing jobs being reshored today. As we've seen throughout this post, US manufacturers are far more digital today, more custom, more modern, and more connected to the global economy than ever.
US manufacturers inhabit a business landscape of change and uncertainty. Because of that, they need a modern ERP system to provide them with the business agility they need to succeed. A modern ERP system works and integrates efficiently with IoT, robotics, mobile apps, business process management, global logistics, and international strategic partners.
What's clearest from these six manufacturing trends is that US manufacturers can't succeed without a digital platform that supports agility.
Whether it's globalisation or technology, US manufacturers need to be ready to take advantage of the emerging trends of today and tomorrow. Thriving in manufacturing today takes being proactive rather than reactive, standing on the front foot, not the back foot.