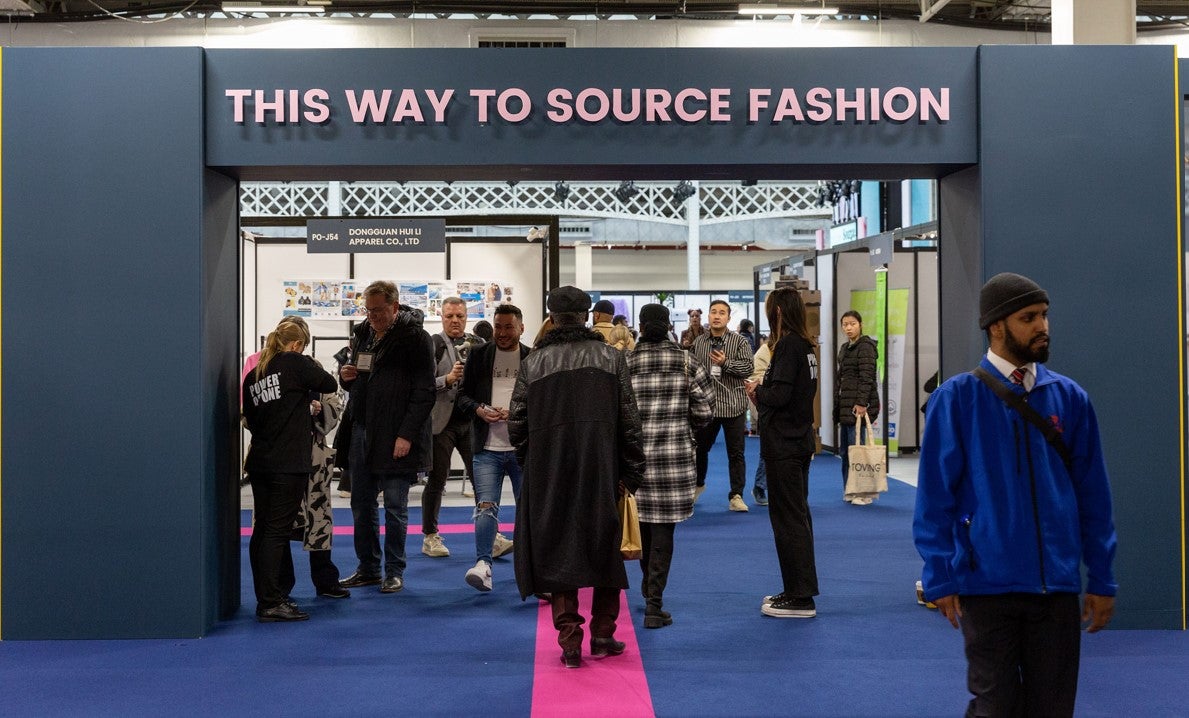 Around 300 exhibitors from around the world are expected to attend the Source Fashion show at London Olympia from 16-18 July.
Putting international manufacturers and suppliers at the fingertips of UK brands, Source Fashion offers a unique experience for decision-makers in buying, sourcing and procurement, with the reassurance of knowing that every exhibitor has been audited to ensure sustainability and transparency remains at the heart of their business model.
The February launch show welcomed over 130 manufacturers from 20 countries including the UK, Peru, Cambodia, Pakistan, Turkey, China, India, Portugal, Hong Kong, Italy, and Greece, attracting nearly 5,000 visitors from leading retailers and brands including John Lewis, M&S, Sainsbury's, Tesco, All Saints, ASOS, Ted Baker and Urban Outfitters.
"We couldn't have asked for a better first show," said Suzanne Ellingham, director of sourcing of Source Fashion. "Leading retailers attended keen to source new, and crucially audited, producers and manufacturers. We champion responsibility, and sustainability isn't just an addition to our show, it is our core value. We unite manufacturers practicing environmental, transparent, and fair-trade methods, with buyers looking to source sustainably.
"Our next show will be even bigger and better – we have already doubled the size of our floorplan for July and have been overwhelmed by the interest from both exhibitors and visitors. The global sustainability market is expected to grow by 24% annually in the next seven years according to Meta, which means now more than ever, brands are on the hunt for new sustainable manufacturers and suppliers to source from and the growth rate is staggering for Source Fashion. It is going to be firmly established as a significant platform for responsible sourcing by its second show."
Connecting global manufacturers and suppliers to buyers who want the security in knowing every conversation is one that could lead to a new range creation, Source Fashion is the gateway to retail for manufacturers and suppliers from across the world. The show aims to bring all the tools into one show, from raw materials, fabrics, trims, and packaging, through to contract manufacturers offering in house design services.
Designers can look at the latest designs, fabrics, and accessories, while sourcing and procurement teams can meet with international garment manufacturers. Buyers can also look at trims and fixtures for finishing touches, or start closer to the course and speak with yarn manufacturers to look at options for creating bespoke materials.