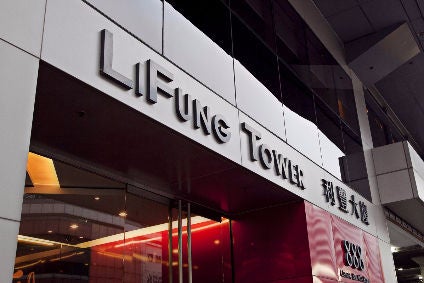 Executive promotions at global sourcing giant Li & Fung have seen Joseph Phi named as the company's group president, responsible for leading its supply chain solutions operating groups, replacing Marc Compagnon who has moved to the Fung Group as senior advisor.
Phi, who joined the company in 1999, will continue as president of LF Logistics and to serve on the board of directors of Li & Fung. He will report to group CEO Spencer Fung.
Compagnon, who served as group president and executive director of Li & Fung Limited from July 2014, will now work across the Fung Group of companies, where he will lead its initiative to build a network of strategic industry partners. Fung Group is the major shareholder of Li & Fung, whose core businesses operate across the entire global supply chain for consumer goods including sourcing, logistics, distribution, and retail.
Compagnon will remain on the board of Li & Fung Limited as a non-executive director.
"Our goal is to build the supply chain of the future to help our customers navigate the digital economy and to improve the lives of one billion people in the supply chain, and I am confident Joseph is the right person to build on the solid foundation that Marc has built and to take this to the next stage of development," Spencer Fung says.
Victor Fung, chairman of the Fung Grop, adds: "With the many challenges and opportunities facing the retail industry, we are excited to leverage Marc's 35 years of experience in the retail and supply chain industry, which is truly unique in this industry. His expertise will be invaluable as we build a strong network of strategic industry partners to work with us to create the new sourcing and retail models of the future."
The news follows the appointment of Darren Palfrey as chief digital officer (CDO) last week.
Marc Compagnon was one of the contributors to just-style's Outlook 2019 reports looking at apparel industry issues in the year ahead.