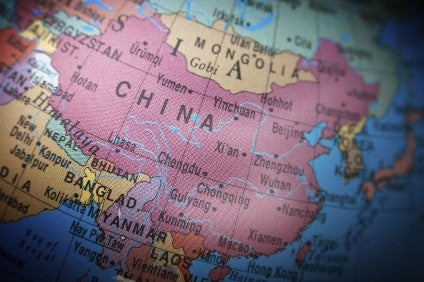 As companies revisit their supply chains to help them manage current and future risks, Southeast Asia is proving a key region of interest thanks to its low sourcing costs, proximity to established suppliers in China, and rapidly developing manufacturing capabilities, a new report has found.
With reports that the post-lockdown boom for retail is fading, the sector is under increasing pressure, according to 'Southeast Asia and Supply Chains' published by freight forwarding company Flexport. Retailers trying to diversify supply chain risks and recover stability are finding that continued trade turmoil is complicating predictions and leaving many scrambling just to keep up.
"Where production cost was once almost the only concern, the events of the past 18 months have emphasised that supply chain shocks can happen anywhere, anytime, and that resilience and risk diversification need to be larger considerations in planning business operations," according to Flexport.
The company's new Southeast Asia Sectoral Cost Index (SEASCI), which uses US import shipment data to compare wholesale prices within and across countries in SE Asia as well as China, found in the key sectors of apparel, furniture, and electronics, importers are showing decreased tolerance for production cost variation, perhaps linked to the current environment of high logistics costs.
The United States' Section 301 tariffs on a wide range of Chinese-made goods had a significant impact on China's exports to the United States following their gradual roll-out beginning in 2018.
According to the report, China's share of total imports into the US plunged by 3% in 2019 as the full suite of tariffs took effect, the largest drop in at least 30 years. A surge in demand from US consumers in 2020 brought China back to market share growth, but the total value of US imports from China remains lower than before the tariffs took effect. At the same time US imports from Southeast Asia rose, as manufacturers adjusted their supply chains to minimise the tariffs' effects on their businesses.
Vietnam particularly benefited: after years of incremental growth, Vietnam's exports to the US almost doubled in just two years from 2018 to 2020.
In addition, the report found that on a quarterly basis, in 2021 average prices have been relatively stable across key sectors, and that there is a  decreased tolerance for multi-sourcing when there are significant price differences. Furniture prices have been particularly stable, while there has been more variation in apparel and electronics.
Many importers seem to be willing to accept divergence in price by about 20% on either side, which may reflect the fact that other factors—like tariffs and logistics costs—also play a role in the total cost of an import.
With shorter-term manufacturing agreements based on seasonal products, apparel costs are more sensitive than other industries. However, costs in China have remained stable throughout, while costs in Indonesia, Malaysia, Thailand, and Vietnam have deviated across the board.
In general, China and Southeast Asian countries responded very successfully to the initial outbreak of Covid-19, with good results not only for the health of their citizens but for the health of their production and exports, according to Flexport.
However, the report notes that newcomers to Southeast Asia who are used to Chinese business practices may need to adjust to different regulatory regimes. While many of these countries have worked hard to attract foreign investors, they do not have the decades of experience in working with international clientele that China does, and some parts of the export process may be slower and more cumbersome.
Click here to view the full report.