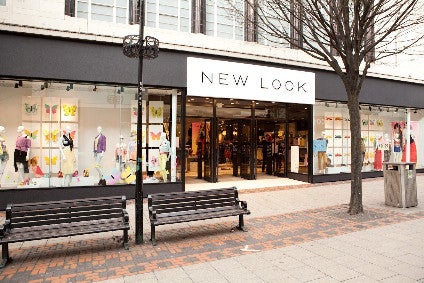 Improved speed-to-market, fewer promotions and cost control helped UK fashion retailer New Look narrow its losses in the third quarter, but ongoing consumer uncertainty and seasonal volatility hit revenues.
Statutory loss before tax improved to GBP1.2m (US$1.5m) in the 39 weeks ended 29 December, from a loss of GBP63.2m last year.
"We have delivered a robust third-quarter performance given the tough market conditions, as we maintained good control over our stock and costs, reduced markdown activity, and our stores outperformed our target market," CEO Nigel Oddy said in a trading update.
The company also managed to improved speed-to-market with total lead times reduced by nine days versus FY19.
Despite this, total revenues dropped to GBP830.1m from GBP930.4m a year earlier. UK and Republic of Ireland like-for-like sales declined by 7.1%.
Oddy's promotion to CEO from chief operating officer, effective 1 January 2020, is one of a number made by New Look in the last six months, including Helen Connolly as chief commercial officer last month, and David Wertheim as supply chain director in October.
"This time last year the company lacked the financial stability needed to operate effectively and invest in the business," Oddy continued. "Now, with our strengthened liquidity position, we are able to make significant appointments to our leadership team and investments in our stores and omnichannel capabilities, which I am confident will increasingly bear fruit as we look ahead."