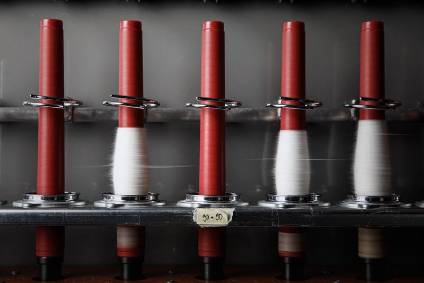 Finnish sustainable fibre producer Spinnova and wood pulp producer Suzano have begun construction of their joint venture smart factory, which they say marks the first step to scaling production of Spinnova's sustainable bio-based fibre to 1m tonnes annually within ten years.
Spinnova's process can use FCS-certified wood or cellulosic waste streams as its namesake fibre's raw material and, unlike other cellulose-based fibres, the firm says its method involves no dissolving, harmful chemicals or side streams. In addition, as the fibre's chemical compound is the same as that of paper, it biodegrades quickly and sheds no microplastics.
Spinnova announced in February it had entered into a 50:50 joint venture with Suzano in a move that will see it begin construction of the EUR22m (US$27m) factory, which will be the first commercial-scale Spinnova production facility in Finland. The total investment, including all needed infrastructure such as real estate, is estimated to be some EUR50m.
Construction has now started on the site in Jyväskylä, with the fibre expected to be available at the end of 2022.
Under the Woodspin joint venture, Spinnova is the exclusive technology provider, while Suzano, which claims to be a world leader in the production of eucalyptus pulp, will ensure the supply of sustainably produced micro-fibrillated cellulose (MFC) obtained from eucalyptus planted by Suzano in Brazil. The fibre produced will be sold under the Spinnova trademark.
Meanwhile, Spinnova has selected pulp and paper technology specialist Valmet as its partner to supply drying technology for the first production line investment.