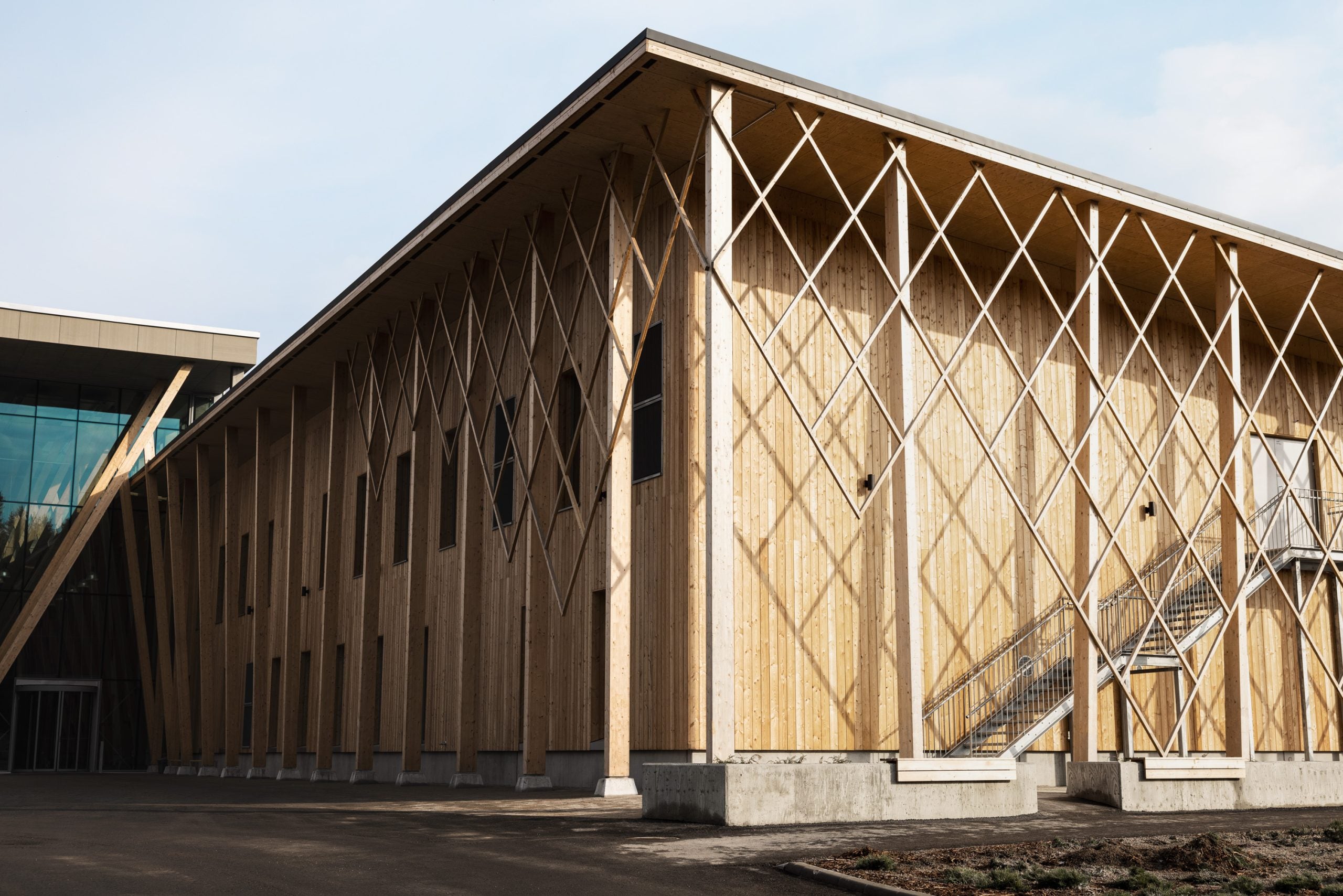 Operated by Woodspin – Spinnova and Suzano's joint venture – the plant will produce 1,000 tonnes of sustainable, recyclable and fully biodegradable textile fibre from responsibly-grown wood each year.
This facility marks the first industrial operation Suzano has outside of Brazil.
Capable of producing textile fibre with zero emissions, the modern facility also has a comprehensive approach to circularity and sustainability.
As the only by-product of Spinnova production is heat, the facility doesn't require an environmental permit to operate, says the Finnish fibre maker.
Using an advanced energy recovery system, excess heat is recycled into the local district heating system, estimated to save 2.4kg CO2e per kg of fibre produced, which would otherwise be required to generate district heat. Coupled with an environmentally friendly production process, Woodspin's large-scale facility saves more emissions than it creates.
Christian Orglmeister, executive director of new business at Suzano, said:   "The global fashion and textile industry needs high-quality sustainable and recyclable materials. At Woodspin we are bringing to the market Spinnova's innovative biodegradable textile fibre, made using Suzano's abundant supply of responsibly-sourced eucalyptus pulp.
"This has a radically lower environmental impact than alternative fibres such as cotton, offering one of the few genuinely scalable solutions to support sustainable production. We're excited to ramp up production and create positive change."
Spinnova fibre spun at Woodspin's facility is produced from wood pulp made from certified, sustainably grown eucalyptus trees. All pulp is sourced from Suzano, which has a strict zero deforestation policy and only plants on land that were previously degraded.
The company points out that the wood-based Spinnova fibre has previously been used by global fashion brands such as Adidas, H&M Group's Arket, Marimekko and Jack&Jones. 
Spinnova said earlier in March its first commercial facility in central Finland had started production and that plans for a second plant are already underway.
According to Spinnova and Suzano, the factory aims to be producing a million tonnes of fibre annually by 2033.
The construction work for Woodspin was completed in October last year, following work to finalise technology installations.