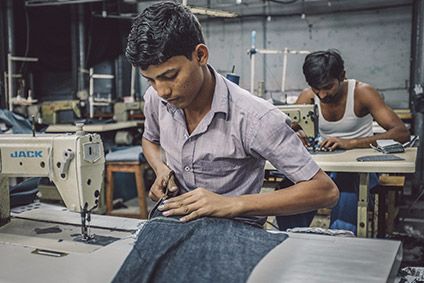 An open letter signed by Joint Apparel Association Forum (JAAF) Secretary-General Tuli Cooray, says the third wave has hit the industry in "a rather different manner", pointing to the global inequity in vaccine distribution, which has seen buying countries start to ease restrictions but which has "crippled" Sri Lanka with a Covid-19 case rise of over 130% in two months and Covid-related deaths up by 239% in the same period.
"It is with these challenges that we are doing our best to keep operations running in a manner that prioritises the health and safety of our associates. Naturally, this leads to lower capacity and frequent stoppages as cases break out around the country. Unfortunately, we are saddened at the lack of partnership shown with Sri Lanka during these trying times," reads the letter, published by Daily FT.
It also claims global buyers had demanded longer credit terms and order pushbacks during the first two waves that "crippled liquidity and (its) ability to sustain operations".
"We accepted without choice, your requests for the credit terms that extended anywhere from 90 days to 180 days, we assumed liabilities on raw material for cancelled goods, we accepted cancellations that left our lines dry and led to us having to fend for a 350,000 strong workforce out of pocket.
"Whilst most major brands have partnered with us in a positive manner, a few have forgotten or ignored the sacrifices we made during the first two waves and we are being asked to air goods for delays of three to four weeks when during the first two waves we accepted cancellations and extended payment terms up to six months in some instances.
"We urge you to step up in our time of need and show us the partnerships that you say you herald. While we understand the dynamic nature of the fashion industry, we are currently handicapped by a force of nature that is outside of our control.
"Please support us in prioritising worker health and safety, ensuring over a million people have a livelihood on the other side of this pandemic, and help us get through these trying times together. In a low-margin industry such as ours, paying to air freight thousands of goods is an expense that will inevitably lead to the collapse of the industry as a whole. The ball is in your court. Please do support us and be our partner in our time of need as we were during yours."
In March, labour rights advocates called on apparel brands and retailers to start a national dialogue with unions in Sri Lanka to ensure workers' rights, wages and health are safeguarded during the pandemic. They noted that the impact of the pandemic had had devastating effects on workers including non-payment of wages and bonuses, attacks on trade unions and their members, and several mass Covid-19 outbreaks which led to new infection waves in the country at large.