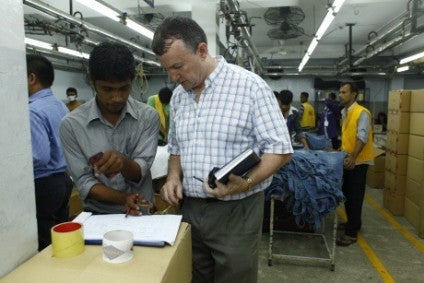 Fashion buyers that adopt standardised CSR audits can save suppliers thousands of dollars and drive key investments in working conditions, new technologies and social and community programmes.
Over four fifths (85.4%) of suppliers who rated the purchasing practices of their customers in relation to win-win sustainable partnerships as part of the Better Buying 2021 ratings cycle, reported that their customers are now accepting existing audits or assessments of factory working conditions in lieu of asking for new audits specifically for themselves.
Two fifths (20.3%) reported their buyers had specifically adopted the Social Labor Convergence Program's Converged Assessment Framework (CAF), a tool designed to combat audit fatigue and duplication by providing suppliers with one set of factual, verified data on the social and labour conditions in their factories.
This sub-set of suppliers reported savings of thousands of dollars, in some cases as high as $20,000 a year, which were typically being reinvested in workplace improvements, new technologies, improved social protections for workers and community programmes.
Dr. Marsha Dickson, president and co-founder of Better Buying Institute, comments: "These emerging insights reinforce the value of audit harmonisation, and of tracking its impact on suppliers and workers year on year, via Better Buying 's authentic, independent data."
She adds: "They also reveal the tremendous appetite among suppliers for driving change, innovation and improvement, and the impact they can make when they have the financial resources to do so."
Janet Mensink, executive director of the Social & Labor Convergence Program (SLCP), comments: "These initial findings by Better Buying Institute show that SLCP's vision of redeploying resources from auditing to improving working conditions is becoming a reality for many suppliers. SLCP's Converged Assessment Framework (CAF) also benefits the brands and retailers working with these suppliers; not only by saving them time and money but also by providing a high-quality and rich data set that is compatible with existing standards. SLCP offers a strong foundation for a win-win sustainable partnership between suppliers and buyers, and we are pleased that the BBPPI 2021 provides evidence to demonstrate SLCP's success to-date."
The Better Buying Purchasing Practices Index Report, which includes findings from the 2021 annual ratings cycle will be published in October.
Last week Better Buying announced plans for its Partnership Index – a new snapshot assessment that will bridge the gap between Better Buying annual ratings cycles, for year-round monitoring of emerging issues and trends in the apparel industry.