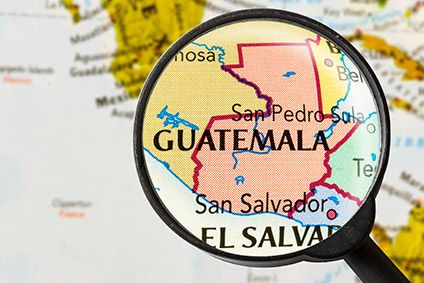 Startex, a fast-growing Guatemalan full-package apparel maker, has skirted some of the headwinds that the US-China trade war have brought to Central America, with expectations of huge growth this year, its president tells just-style.
"Guatemala has not grown much last year with some companies reducing their business or having flat results," claims Seung Hee Kim. He adds turnover at Startex rose to $45m in 2019, up from $30m in 2018, thanks to a 40% jump in near-sourcing orders. "My company is growing with new clients, new machines and product improvements."
Korean-owned Startex invested $4m to $5m last year to buy dozens of new circular knitting machines, among others, to make more versatile garments for clients including Ralph Lauren, Nautica, The North Face and Timberland. It also inaugurated new printing and production facilities that helped bolster its workforce by 40% to 1,400 operators.
Specifically, Kim says 50 new, higher-speed sewing machines have been gradually added to its manufacturing complex on the fringes of Guatemala City, helping Startex boost production by 25% to up to 9m garments in 2019.
"My clients are changing the way they buy after the trade war with China," Kim continues. "They want less inventory and sell faster for their online clients."
This near-sourcing shift is expected to continue, despite a thaw in the US-China trade dispute in December with the agreement of a Phase One deal, because many global brands have already made significant sourcing investments in Guatemala, Kim predicts. This is also despite higher garment prices in Guatemala compared to China and Asia as some brands see value from buying top-selling apparel closer to home.
Kim adds some Guatemalan manufacturers have been slow to embrace new sourcing opportunities from the trade spat, failing to invest in new machinery and technology to churn out more added-value products.
A big part of the problem is a lack of financing from banks shunning risky businesses in a region gripped by political and economic volatility.
"I need around $10m more to develop the business," Kim says, adding that he faced challenges in obtaining financing but recently landed a large loan from an undisclosed Guatemalan lender.
After the investment, Startex won new brands and orders including from Tommy Bahama, Nautica and Timberland for which it now makes more value-added hoodies and trousers as well as printed short and long sleeve T-shirts.
Startex sources some of its fabric from Central American partners including from Honduras or Nicaragua. However, Kim recently curbed purchases from Honduras due to growing political volatility.
Overall, Central American garment exports to the US are set to grow over 7% to $8.6bn in value in 2019 – below previous estimates for a 12% jump – amid trade volatility and other uncertainty.