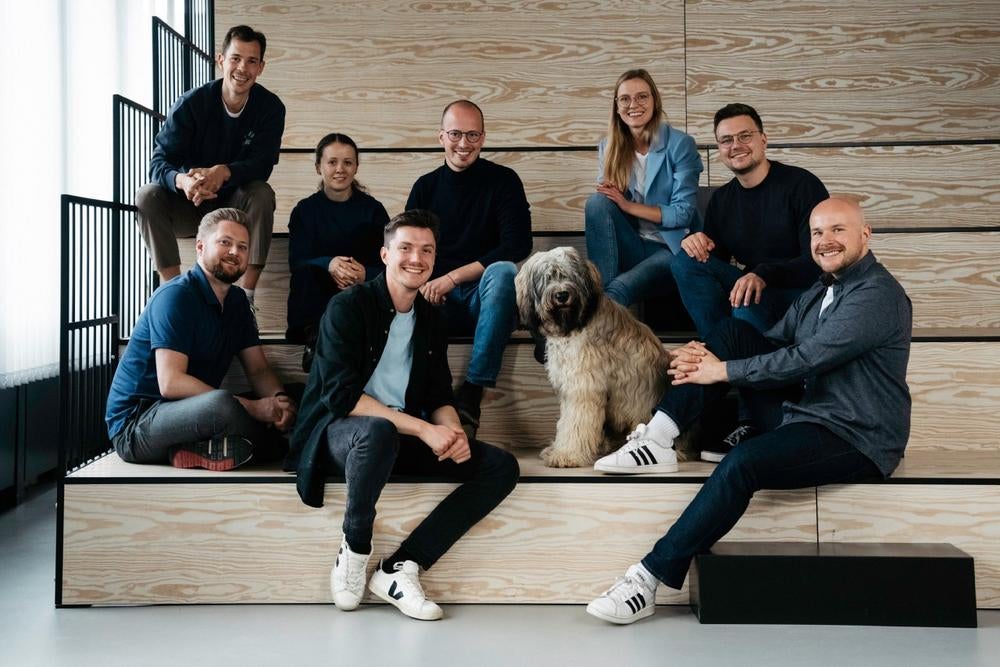 Startup Eeden has developed an innovative process for the environmentally-friendly recycling of clothing and other textile products. The company, which upcycles and transforms textile waste into valuable resources for new fibres, has developed a chemical upcycling process for textile waste that recovers its resources.
"We see Eeden's technology as a great opportunity for the industry and major fashion brands to become independent of scarce natural resources, while solving the global used textile problem and already meeting future EU directives. Already today we see great potential beyond the demand of the fashion industry," says Andrea Muth, investment manager at Born2Grow, a Heilbronn-based and internationally active seed fund.
Eeden's process extracts the biopolymer cellulose (cotton consists of > 90% cellulose) from waste textiles containing cotton. This is then used for the existing production of high-quality fibres such as viscose or lyocell. The start-up benefits greatly from its location in Germany. This is because there is already an existing textile collection infrastructure here and thus large quantities of old textiles that are suitable for Eeden's upcycling process.
Compared to other upcycling processes, Eeden says its technology is more environmentally-friendly and at the same time more cost-efficient. It uses significantly fewer chemicals and reduces by-products such as salt loads in the manufacturing process. Since the process also tolerates a higher proportion of foreign fibres, textiles with higher admixtures of e.g. polyester fibres can also be recycled in the future.
"We are very pleased to have won Born2Grow as another investor for us," says Steffen Gerlach & Reiner Mantsch, founders of Eeden. "The long-term orientation of the fund fits perfectly with our vision to change the textile industry sustainably. With the additional capital, we are now in a position to further accelerate the scaling of our technology to serve the gigantic demand for high quality recycled fibres as quickly as possible."
According to Eeden, every second, a truckload of used textiles is burned or landfilled – resulting in an annual material loss of over EUR80bn. At the same time, millions and millions of tonnes of new resources are cultivated every year for fibre production, creating a gigantic ecological footprint.
The Eeden project began with this vision, and the EU Textile Strategy laid an important foundation stone for its realisation. The strategy aims to ensure that by 2030 textiles on the EU market will consist largely of recycled fibres.
However, there is a long way to go before this milestone is reached, because currently less than 1% of used textiles worldwide are recycled into new textile fibres. In order to recycle the remaining 99% as efficiently as possible, the start-up Eeden has developed its pioneering technology: A chemical upcycling process that enables the production of high-quality textiles from textile waste.