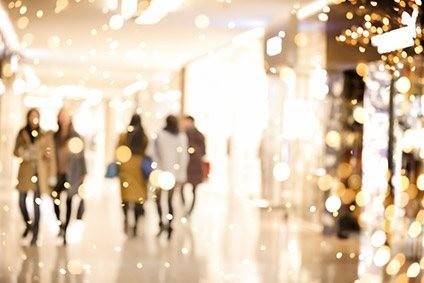 Strong sales growth over the Black Friday period has failed to boost performance for struggling UK retailers over the crucial Christmas trading period, new analysis suggests.
A new report by GlobalData has found that more consumers participated in Black Friday in 2019, the promotional period that runs from 25 November to 2 December 2019. More than half (55.8%) of UK shoppers took advantage by purchasing a discounted item during the eight-days, up 3.1 percentage points versus 2018.
The 'Black Friday in the UK 2019' report also found that economic uncertainty and a pre-Christmas election did not distract shoppers from searching for deals, as the occasion offered the chance to save money on buying presents in the lead-up to Christmas – especially important in 2019 to perhaps a greater number of shoppers due to constrained disposable income.
"Despite experiencing tough trading in the lead-up to the event, a number of retailers reported record Black Friday sales as economically uncertain consumers took advantage of the opportunity to purchase items at lower prices," says Emily Salter, retail analyst at GlobalData. "However, as shoppers both delayed and brought forward purchases to spend over Black Friday, the event generated no incremental spend to boost retailers' revenue in the Christmas trading period."
As 45.1% of Black Friday shoppers delayed buying items until the event (a 4.4 percentage point rise versus 2018), many retailers reported strong trading over the period.
For instance, online fashion retailer Boohoo booked impressive growth over the Black Friday weekend, despite its frequent heavy promotional tactics throughout the year, and John Lewis & Partners reported that revenue over the Black Friday period grew by 10%.
However, strong sales over the period were not enough to offset poorer performance in the rest of the 'golden quarter' for a number of retailers, Salter adds.
"Many retailers also experienced slower sell-through of sale stock after Christmas, including major players Next and John Lewis & Partners as the prolific promotions in 2019 may have led to discounting fatigue among shoppers."
"Previously the sweetheart of UK multichannel retail, Joules reported a 4.5% drop in total sales over the Christmas trading period despite good performance during Black Friday, though this was significantly impacted by poor stock availability. John Lewis & Partners reported a 2.3% drop in total sales in Christmas trading despite 10% growth over Black Friday, indicating that even though the promotional period seems to extend every year, this did not have enough impact in a tough market."