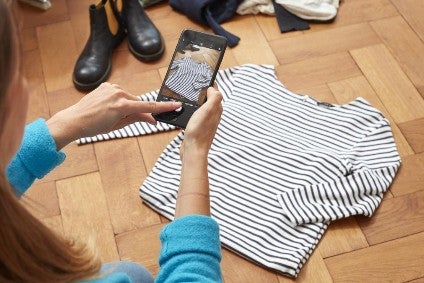 German fashion e-tailer Zalando almost doubled its profit last year as revenues rose 20.3%, and says it plans to launch 'Pre-Owned' as a new category and expand its premium segment to include luxury brands.
The Berlin-based firm said a record 31m customers have ordered from Zalando in the past year bringing the company closer to its vision of becoming the 'Starting Point for Fashion in Europe.'
For the full year, gross merchandise volume (GMV) increased by 23.6% to EUR8.2bn (US$8.97bn), while revenues rose 20.3% to EUR6.5bn. In the same period, Zalando achieved an adjusted EBIT of EUR224.9m.
Growth was especially pronounced in the fourth quarter with GMV up 24.3% to EUR2.5bn and revenue up 19.5% to EUR2bn at an adjusted EBIT of EUR110.4m, pushed by record-breaking results during Cyber Week.
Net income, meanwhile, was up for both the full year and the fourth quarter, rising to EUR99.7m for the 12 months from EUR51.2m in 2018 and to EUR85.4m in the fourth quarter from EUR56.1m a year ago.
"We look back at a very successful year. We achieved strong financial results in every single quarter," says Zalando CFO David Schröder. "While delivering those results, we have made strong progress on our strategic agenda."
'Pre-Owned'
Zalando outlined several investments for the year ahead, including plans to scale its pre-owned fashion pilot and launch 'Pre-Owned' as a new category. Starting in the third quarter of 2020, customers will be able to buy curated pre-owned fashion, as well as sell their own fashion items to Zalando. The category will launch this autumn in Germany and will be available in the women's, men's and kids' segments.
In addition, the e-tailer will expand its premium segment to include luxury brands. It plans to double its premium and luxury assortment before year-end 2023 in order to gain more share of the EUR38bn market. It has recently added Moschino Couture and Alberta Ferretti to its line-up.
"Especially younger customers like to mix and match high-street fashion brands with sports and designer pieces. Premium has been our fastest-growing category in the past months, and we see a huge potential to build on that," says David Schneider, Zalando co-CEO.
In addition, the firm will extend its European logistics network by opening a local warehouse in Spain.
Outlook
In line with its growth strategy for 2023/24, Zalando expects to grow its GMV between 20% and 25% and it expects revenues to grow between 15% and 20% in 2020.
The company expects continued profitable growth and an adjusted EBIT between EUR225-275m, as well as capital expenditure of around EUR330m.
It added these expectations exclude a potential negative impact caused by the coronavirus but did not provide any further details.