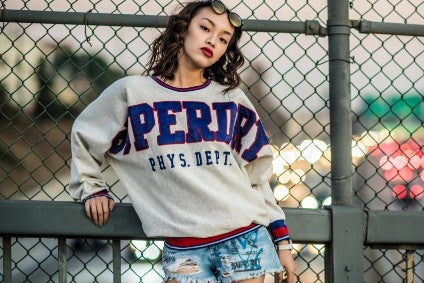 Superdry says the cash fee it receives from the APAC IP deal will be used to fund ongoing working capital requirements such as the implementation of its cost-cutting programme.
As part of the deal, Cowell, which has been listed on the South Korea stock exchange since April 2015, will own and use the Superdry brand in key APAC markets, starting in South Korea before extending to other regions including China, with Superdry and Cowell working together to develop products relevant for those markets.
Superdry plans to build a collaborative partnership with Cowell, capitalising on the shift in consumer preferences in Asia towards lifestyle product, by working with Cowell to design and develop market-relevant product which remains consistent with the Superdry brand heritage. It work closely with Cowell providing "certain support and know-how" relating to the brand for the first two years after the deal for an additional management fee.
Superdry will retain IP rights to the brand in Australia, Bangladesh, India, New Zealand, Sri Lanka and Pakistan.
Superdry chief executive Julian Dunkerton said: "This agreement offers the Superdry brand a fantastic opportunity to expand its global reach, whilst providing additional funding to help deliver our turnaround programme in the face of the challenging consumer landscape.
"I'm absolutely thrilled by the opportunity to work together with Cowell to create inspiring products consistent with our brand heritage and build out across the APAC market."
Last week, Superdry engaged financial advisory business Interpath Advisory to support its efforts in slashing costs.
Despite posting strong Christmas trading results in January with retail revenue up 24.9%, Superdry is exercising caution over its FY23 outlook to broadly break even due to increasing uncertainty for Q4.