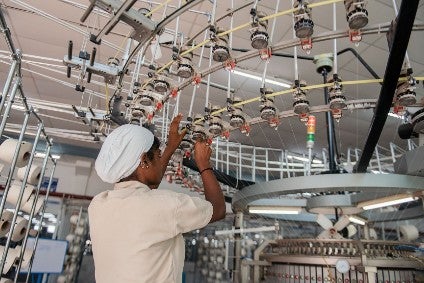 Online sourcing startup SupplyCompass has launched a new full-service platform to help fashion brands to design, develop and produce collections more quickly and efficiently.
The cloud-based SaaS (software-as-a-service) platform follows a GBP1.5m (US$1.9m) investment in SupplyCompass last year to help it focus on "driving efficiencies in the early stages of the production process" from tech pack and design development, to the point at which the brand places the order.
Through SupplyCompass, brands get instant access to a global network of manufacturers, and can develop sustainable collections and gain complete control over production from a single platform.
New features mean fashion brands can design collections, collaborate across teams, create tech packs, find world-class manufacturers with leading certifications, get instant costs, receive quality samples first time, manage all production and ultimately have supply chain transparency and traceability – all from one dashboard.
"With better sourcing practices, SupplyCompass helps brands and factories improve collaboration, drive efficiencies, increase visibility, gather data and reduce waste," the company says.
The platform has handpicked manufacturers and suppliers from around the world to be part of its network of over 200 partners, with the majority of the network in India, with some strategically placed partners in Portugal, Nepal, China and Spain. The team personally visits, vets and monitors every partner to ensure they align with SupplyCompass's values and meet environmental and social guidelines.
"The current way of designing and producing goods is unsustainable for people and the planet. We believe that real change and transformation of the industry will only happen with the right combination of technology and collaboration," says Flora Davidson, SupplyCompass co-founder.
"Through SupplyCompass, we are building the best supply chains and long-term production relationships with commitment, collaboration and transparency at the core, setting a new standard for sustainability in the fashion industry."
Fellow co-founder, Gus Bartholomew, adds that for sustainable sourcing to enter the mainstream, it needs to make business sense.
"SupplyCompass enables brands to meet the increasingly demanding needs of their customers by removing supply chain uncertainty so that they can focus on disrupting and innovating. We are helping them digitise their whole product development and production management, whilst allowing them to plug and play into pre-vetted, responsive and sustainable supply chains, so they can be agile and responsive to their customers' needs.
"Our vision is to build the new operating system for supply chains and set the gold standard for global sourcing, with sustainability at the heart."
With offices in London, UK, and in Mumbai and Hyderabad, India, SupplyCompass says it has delivered more than one million sustainably made products to date for leading brands around the world.