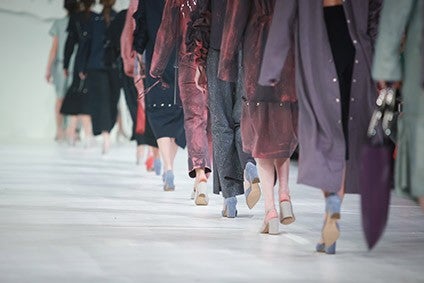 A new report from the Fashion Retail Academy in London has indicated consumers are choosing "expensive, long-lasting" clothing items over the cheaper on-trend options, suggesting the fast-fashion movement is slowing down.
The survey, carried out by OnePoll, sampled 2000 respondents aged between 18-35 over a one month period.
It revealed one in eight consumers (13%) are more likely to choose expensive longer-lasting items over cheaper fashionable clothing. Nearly 39% of shoppers said they would prefer to spend more on expensive better quality clothing, while just a quarter (26%) buy cheaper, more fashionable clothes that are unlikely to last until next season.
A quarter (25.4%) of Brits are wearing their everyday items for more than two before buying new ones. The average consumer now wears their jeans and T-shirts for almost a year and a half.
On top of that, a quarter (24%) of Brits have continued to wear an item of clothing for over 10 years, and the average consumer owns items of clothing that are over seven years old.
Men are less interested in fast fashion than women and are 7% less likely to buy cheap fashionable clothing. Surprisingly 23-26-year olds are 5% more likely to buy expensive long lasting clothing than 31-35 year olds.
Lee Lucas, principal of the Fashion Retail Academy, says: "After years of shopping for trendy and invariably cheaper fast fashion, could consumers finally be making the move towards longer-lasting and timeless items?
"This shift towards quality over quantity is surely a reflection of how customers are increasingly mindful of sustainability and the supply chain of clothes manufacturing as well as acknowledging that more expensive price tags might mean more mileage from certain items of clothing.
"There are still many people browsing the aisles or scrolling the internet for the latest trends and picking up seasonal items with a smaller price tag, but there are also new waves of consumers who are willing to invest in higher quality items, which may save them money in the long run.
"Sustainable clothing brands such as Patagonia, which offer a lifetime guarantee on their clothes have become more and more popular over the years. This trend has filtered down and typically sustainable clothing is becoming more readily available at high street prices."
The announcement comes as the UK Environmental Audit Committee makes recommendations following its investigation into the British fashion industry. It wants the government to introduce legislation to require fashion brands and retailers to perform due diligence checks across their supply chains and take more responsibility for the environmental impact of their businesses.