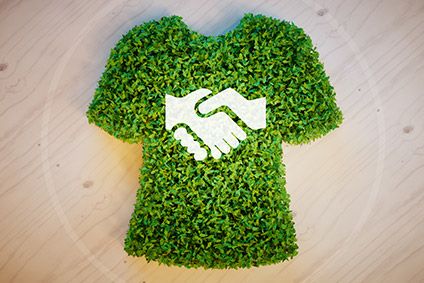 Sustainability is driving demand and customer loyalty, according to a new survey, with more than two-thirds of respondents saying they consider sustainability when making a purchase and are willing to pay extra for more eco-friendly products.
The study by software provider CGS found that despite being a relatively new buying group, Gen Z shoppers make up some of the most conscious buyers, with 68% having made an eco-friendly purchase in the past year.
CGS surveyed more than 1,000 US individuals (ages 18-65+) on how sustainable products and business practices are driving their buying preferences.
Among the key findings of the '2019 Retail and Sustainability Survey' were that despite price still being a big factor in purchasing decisions, consumers are putting an emphasis on sustainability, and are also increasingly focused on shopping with brands whose mission they care about.
Across the US, businesses are taking action to implement more eco-friendly processes and products as consumers begin to demand more eco-friendly products. Almost 70% of CGS survey respondents said that sustainability is at least "somewhat important" to them when making a purchase and 47% would pay more for a sustainable product.
While consumers are most likely to return to a brand for the product's quality, according to CGS, the second highest reason consumers return to a brand is its sustainable/ethical business practices. Brand name and brand mission closely followed in third and fourth place, respectively.
In addition, although Gen Z is still a rising economic force, this generation is far more aware of the environmental effects of their purchasing decisions than their elders. The survey showed that Gen Z ranks ethical business/manufacturing as one of its top factors when purchasing, while the general public is more concerned about product price and availability. Yet, the general public is more likely to return to a brand based on the quality of the product, rather than sustainable practices.
In fact, more than 50% of Gen Z would be willing to pay more for a sustainable product, slightly higher than expressed by the general population (47.3%).
"Today's buyers are driven by more than price – they're looking for brands that align with their own values and needs," says Paul Magel, president, business applications division, CGS. "To create a loyal customer base, brands must be transparent about the materials and development behind their products."