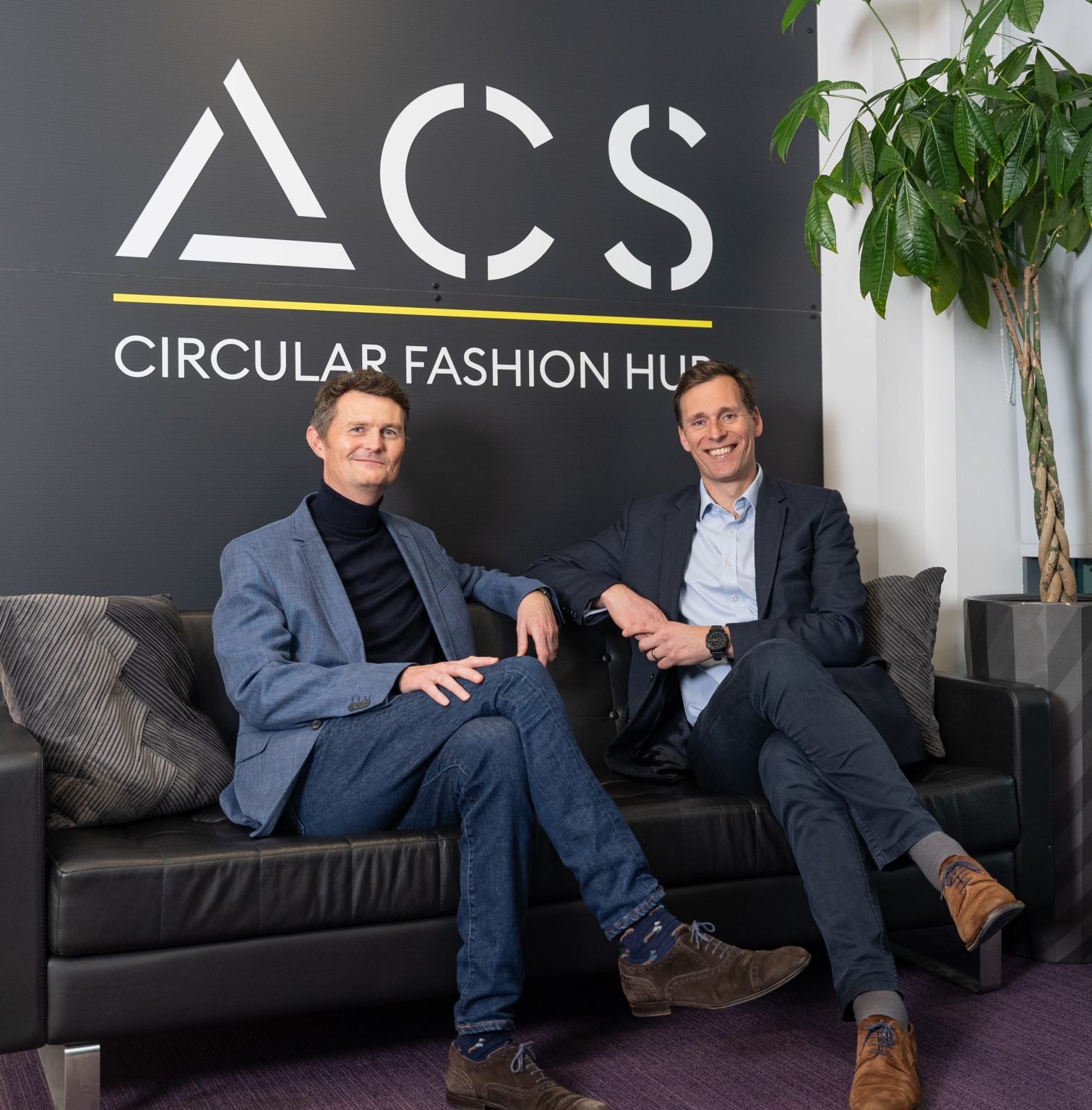 ACS has partnered with Circularity Capital, a specialist growth equity fund manager which invests in European SMEs operating within the circular economy. Established in 2015, the company's mission is to deliver value for investors by supporting growth and innovation in the circular economy.
Andrew Rough, chief executive officer of ACS, said: "I am delighted to partner with Circularity Capital, this strategic partnership recognises our objective of creating one of Europe's largest circular fashion solutions providers specialising in clothing rental, subscription and resale.
"Circularity has a proven track record in playing a proactive role in supporting the growth of circular businesses. Offering so much more than just finance, the organisation will prove pivotal in delivering our goal of helping more fashion businesses to embrace rental, subscription and resale models."
Andrew Shannon, founding partner at Circularity Capital, added: "The average European throws away 11kg of textiles every year, and around the world a truckload of textiles is landfilled or incinerated every second. ACS provides the capabilities and processes to enable retailers to scale their rental, subscription and resale ambitions with ease, transforming the industry from a traditional take-make-dispose model to one of reuse and resale.
"The investment from Circularity Capital will support the further expansion of ACS' enabling solution to meet demand of a growing fashion rental industry."
ACS works with a variety of fashion brands and retailers, both directly and indirectly through its partners, providing circular fashion rental, subscription and resale capabilities. Its list of customers covers high street menswear brands such as Moss Bros and Slaters Menswear, womenswear brands such as Monsoon and LK Bennett, through to technology partners such as CaaStle and Hirestreet.
From environmentally-friendly cleaning to brand authentication, garment repair, photography, tailored branded packaging and delivery, ACS takes care of the whole process of returns and resale for all fashion goods and accessories. Using ozone technology to sanitise garments, ACS employs microplastic filters to minimise water pollution and recycles the by-product to make building bricks.