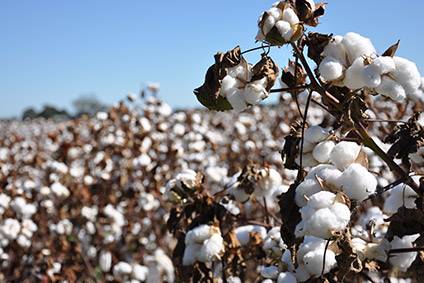 Denim trade show Kingpins has lambasted the cotton industry for too many claims of sustainability and no clear agreement on what the word means, which it says has left consumers and denim fabric buyers confused.
The organisation is now calling for a "rational definition" of sustainability and stricter guidelines for measuring it: either data or third party verification.
"How many times have we heard mills and brands talk about water savings or organic whatever as proof that their products are sustainable? Neither consumers nor denim fabric buyers have any idea who is telling the truth and what is sustainable and what is nonsense. Even the mills, brands and retailers can't agree on what sustainable means. The word has become not just unclear but useless and obfuscating. At this point, anyone can say they are sustainable and they have zero obligation to prove it," says Andrew Olah, Kingpins founder.
"A product cannot be considered sustainable without a full environmental impact analysis and a credible third-party verification. A mill's claim alone that it uses less water does not make the product sustainable. Was there a third-party verification? Is there any data to show the mill's full environmental impact? Sustainable claims need a full environmental footprint analysis."
Kingpins has also warned companies to track and monitor their cotton supply chain to ensure against future damage to their brand if human or ecological abuses are discovered to have occurred somewhere along the chain.
Companies that have a corporate social responsibility policy in place but don't monitor their raw materials prior to the mill or spinner are taking, at best, a partial look at the supply chain and leaving themselves vulnerable to negative press, brand damage, lost sales and potential litigation.
Cotton cultivation's history is entwined with slavery but the issue of forced labor in the cotton industry continues today. Forced labour has been used to grow and harvest cotton in Uzbekistan and Turkmenistan, according to the International Labor Organisation (ILO) and Human Rights Watch, while claims of forced labour in Xinjiang's cotton industry continue to persist. Brands including H&M, Esprit, Adidas are among firms at the end of supply chains involving cotton products from Xinjiang.
"The first step to sustainability for any mill or any product is to run a full assessment of its entire environmental impact," says Olah. "All of it. Water consumption, carbon, energy waste, etc. Only when that is done can we know where we are starting from. That is the starting point… We implore the denim industry to stop with the fake sustainability claims. If you really want to claim your products are sustainable, be serious and share the whole story — with facts."