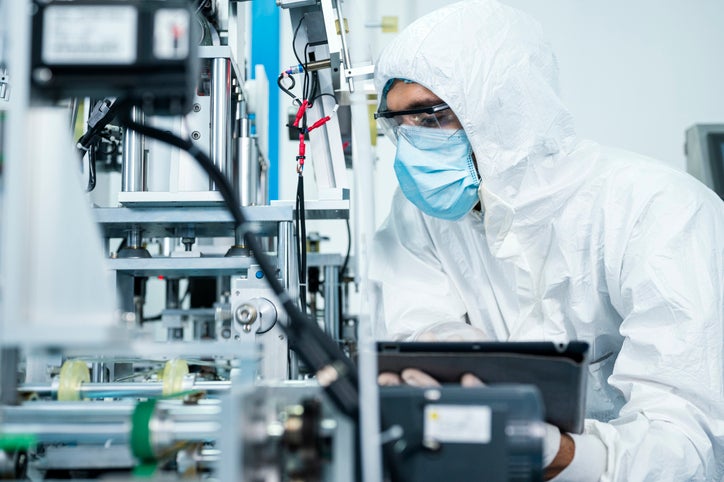 Octarine Bio, a synthetic biology platform developing new sustainable bio-based ingredients and Ginkgo Bioworks, a cell programming and biosecurity firm have teamed up to produce natural colours and dyes through microbial fermentation at a commercial scale.  
Octarine Bio and Ginkgo BioWorks will introduce new bioactive colours and dyes to the market that address consumer desires for safer, healthier, and more sustainable alternatives.
The companies are engineering a strain for producing violacein (a naturally occurring bis-indole pigment that has a deep purple hue) and its derivatives (green, blue, and purple pigments). Bacterial violacein is difficult to extract and purify but is commonly used to dye jacquard rayon, pure rayon, and silk.
This colour also has potent antibiotic & bioactive properties such as being anti-microbial, antioxidant, and UV protective – highlighting its potential use in wound care.
The collaboration has the potential to expand to other tryptophan-derived compounds, each with its own unique applications.
Ena Cratsenburg, chief business officer at Ginkgo Bioworks, said: "This is a robust opportunity to produce a new class of safer, high-performing colours and dyes that will appeal to consumers and companies worldwide."
Dr Nethaji Gallage, co-founder & CEO at Octarine added: "We see tremendous potential to apply these natural pigments as bio-based dyes, one of the fastest growing categories in the global textile market and look forward to leveraging the Ginkgo platform to accelerate its development."
According to the United National Environmental Program and the Ellen MacArthur Foundation, fabric dyeing, and treatment produces about 20% of worldwide wastewater, and textile consumption has a significant impact on the environment, climate change, water and land use, raw material use, and greenhouse gas emissions.
Synthetic biology offers a safer and more sustainable alternative to this practice, enabling the development of innovative colours and dyes made through microbial fermentation. Natural colours and dyes are a rapidly expanding market, and this partnership displays an opportunity to contribute to the sustainability of the fashion industry.
In April, Khalifa University researchers developed an environmentally-friendly mussel-inspired material that can clean textile dyeing wastewater by removing negatively charged pollutants.