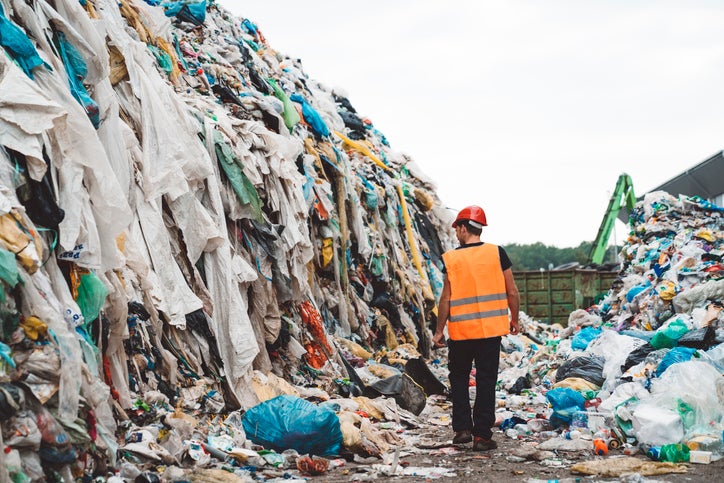 Polyester is a widely-used clothing fibre in the clothing industry because of its longevity, and accounts for 60% clothes that are worn, according to European Environment Agency, however, the University of Portsmouth researchers argue it mostly ends up being incinerated or in landfills, which creates a lot of pollution.
To tackle this issue, the University of Portsmouth's Centre for Enzyme Innovation is investigating how to breakdown the chemical building blocks of polyester textiles to create safe and energy efficient recycling. The research team had previously developed a similar solution for single use plastics, including polyethylene terephthalate (PET).
The addition of dyes and other chemical treatments make it even harder for these tough oil-based materials to be 'digested' in a natural process. Developing enzymes that can efficiently 'eat' polyester clothing, without energy intensive pre-treatment, is the biggest challenge, the University team explains.
Director of the Centre for Enzyme Innovation at the University of Portsmouth, professor Andy Pickford said: "We will develop enzymes that can deconstruct the PET in waste textiles, tolerating the challenges that this feedstock poses, namely its toughness and the presence of dyes and additives. 
"We want a system that uses plastic in the same way we use glass or tin cans – infinitely recycled. The ultimate aim is to close the loop – however, this requires not only the technology but also the will to do so."
The scientists explain clothing has some of the lowest rates of recycling, with much of it being incinerated or ending up in landfill. Whilst it is possible to turn good quality oil-based textiles into carpets and other products, current recycling methods are highly energy intensive.
The hope is that the enzymes developed at the University of Portsmouth will contribute towards an environmentally-friendly circular economy for plastic-based clothing.
The research, which is being funded by the Biotechnology and Biological Sciences Research Council (BBSRC), started at the end of January 2023 and will last for 18 months.
The fashion industry has been investing in similar projects in a bid to improve its environmental credentials. For example, earlier this month a project was announced that aims to reducing microfibre shedding during the manufacturing process.