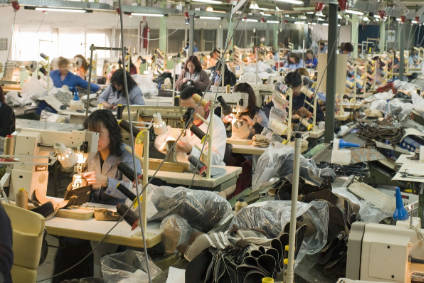 The Sustainable Terms of Trades Initiative (STTI) initiative, led by the STAR Network, the International Apparel Federation (IAF), and the Better Buying Institute and supported by GIZ Fabric, consists of 15 apparel industry associations from 11 countries facing similar challenges regarding purchasing practices in the textile and garment industry.
With the new additions of India's Apparel Export Promotion Council (AEPC) and the Egyptian Chamber of Apparel and Home Textile Industries (ECAHT), STTI now spans Indonesia, China, Vietnam, Cambodia, Myanmar, Bangladesh, India, Pakistan, Turkey, Egypt, and Morocco.
Uniting behind the common goal of improving commercial compliance, the initiative published its white paper in September and says it has now formally started talks with three globally operating organisations representing brands and retailers that have the improvement of purchasing practices high on their agendas. These are the Sustainable Apparel Coalition (SAC), Action, Collaboration, and Transformation (ACT) on Living Wages, and the Common Framework for Responsible Purchasing Practices (CFfRPP).
STTI says its goal is to make plans of action with these organisations on commercial compliance; to agree on practical steps to improve purchasing practices between the members of the organisation and the members of STTI.
"The necessity for this remains without question," it adds.
"Out of this need it became clear that these groups aim at tangible improvements and prioritise the topic already. The STTI is ensuring that manufacturers globally are participating on an equal level and that their voice is an integral part of this work. Additionally, this reduces the ever-present danger of a fragmented and uncoordinated approach in the apparel and textile industry."
STTI says the year ahead will see intensive work on "impactful actions" to improve purchasing practices.
Miran Ali, managing director of Bangladesh-based Bitopi Group, which has holdings in garments and advertising, serves as vice president of the Bangladesh Garment Manufacturers and Exporters Association (BGMEA) and is the spokesperson for the STTI.
He participated in a panel discussion at the recent 36th International Apparel Federation (IAF) World Fashion Convention and told delegates the STTI IS asking for a common base or a minimum standard of behaviour across the supply chain.
Click here to read Just Style's coverage of the panel discussion.