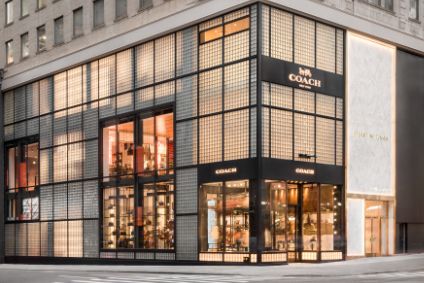 Reporting its record results for the fourth quarter and full year ended 2 July, Tapestry CEO Joanne Crevoiserat said, the group drove standout results this fiscal year and delivered accelerated sales and profit growth across its portfolio.
Tapestry delivered $2bn in digital sales for the full year, more than tripling versus FY19 pre-pandemic and accounting for 30% of total revenue.
Net income for the period was $856m on a reported basis, compared to $834m in the prior year. On a non-GAAP basis, net income for the year was $936m, compared to $816m in the prior year on a 52-week comparable basis.
For the fourth quarter, net sales were flat at $1.62bn, representing a year-over-year increase of approximately 1% on a reported basis. On a comparable 13-week basis and excluding a two-point headwind from currency due to the appreciation of the US dollar, revenue rose 9% against last year.
Net income was $189m on a reported basis, compared to $200 last time, while on a non-GAAP basis, net income for the quarter was $197m. This compared to non-GAAP and 13-week net income of $187m in the prior year period.
Looking ahead, Tapestry expects Fiscal 2023 revenue in the area of $6.9bn. This represents an increase of 3-4% on a reported basis, which includes roughly 300 basis points of FX pressure. On a constant currency basis, revenue growth is expected to be approximately 6-7%.
"Looking forward, we see significant runway for long-term growth as we harness our powerful combination of iconic brands amplified by a data-rich platform that enhances our ability to build lasting customer relationships. Although the external environment is challenging, we are well-positioned given the durability of our category, the strength of our brands and the proven ability of our teams to respond effectively to change. These competitive advantages and established capabilities will enable us to fuel sustained top and bottom-line gains and drive meaningful shareholder value," Crevoiserat added.
Earlier this month, Tapestry announced chief finance officer (CFO) Scott Roe will take on additional responsibility as chief operating officer (COO) as Tom Glaser has decided to retire.