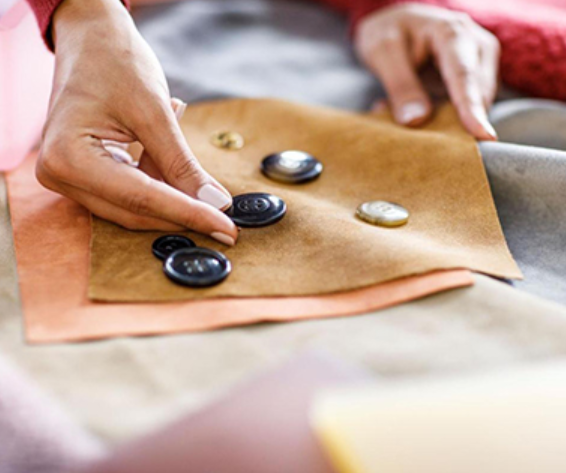 Tapestry, the parent company of multinational brands Coach, Kate Spade and Stuart Weitzman, has become a 'Network Partner' of the Ellen MacArthur Foundation, an international charity that develops and promotes the idea of a circular economy.
The move is a "significant step" in promoting the circular economy model (which aims to keep resources in use as long as possible) and driving sustainable change within the fashion industry.
"Circularity is critical to building a more sustainable and resilient fashion industry. We look forward to collaborating with the Ellen MacArthur Foundation's Network and Fashion Initiative Advisory Board to continue to tackle pressing climate challenges and generate even more momentum behind the circular economy," said Logan Duran, vice president of ESG and sustainability.
Tapestry recognises the importance of transitioning to a circular economy based on three key principles, all driven by design: eliminating waste and pollution, circulating products and materials, and regenerating nature.
One of its existing circular business models is Coach (Re)Loved, which offers customers unique programmes for repairing, refurbishing, upcycling, recycling, and trading in pre-loved or damaged Coach products to keep them from ending up in landfills. The company aims to extend this programme to other brands in its portfolio, building on its commitment to sustainability.
Tapestry has released its fiscal year 2022 corporate responsibility report, which outlines various sustainability initiatives undertaken by the company. One such initiative is the submission of new greenhouse gas emissions targets for validation by the Science Based Targets initiative (SBTi). Additionally, the company has set new environmentally preferred material targets, aimed at increasing the use of materials made from organic, regenerative, and recycled inputs across its operations. These initiatives demonstrate Tapestry's commitment to sustainability and its ongoing efforts to reduce its environmental impact.
 Joe Murphy, executive lead of the network at the Ellen MacArthur Foundation, added: "A circular economy for fashion creates better products and services for customers, contributes to a resilient and thriving fashion industry, and regenerates the environment. Together we can make fashion circular and help tackle the root causes of global challenges like climate change, biodiversity loss, and pollution."