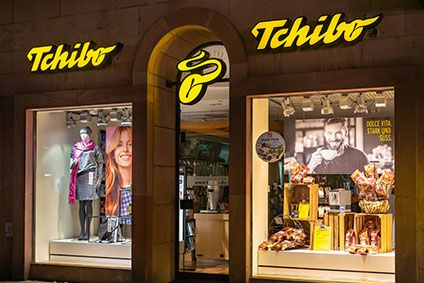 Tchibo has become the second major global garment brand to commit to support the economic and social recovery of the global garment industry and the security of workers in its supply chain.
The German brand follows Zara owner Inditex, which signed a similar joint statement with the IndustriAll global union in early August.
The impact of the global Covid-19 pandemic on workers, businesses, trade unions and governments has underlined the need for social dialogue in preventing, averting and mitigating negative effects on the industry and its employees.
In their joint declaration, IndustriAll and Tchibo say they will:
Continue to ensure the respect of freedom of association and collective bargaining rights along the company's non-food supply chains.
Promote social dialogue with information, consultation and negotiation at all levels as the main way to solve conflicts.
Ensure the health and safety of all workers throughout the Tchibo non-food supply chains. Tchibo suppliers will implement all the necessary special protective measures and provide all necessary protective equipment.
Continue to develop the company's responsible purchasing practices by integrating measures that respond to and seek to mitigate the impact of Covid-19, and to work under the ACT initiative on living wages.
Reaffirm the commitments made since the beginning of the pandemic for stable payment terms in order to support employer´s cash flow and thus provide stability and predictability for workers.
Work in a proactive way under the ILO Call to Action to generate the necessary financial conditions that allow suppliers to honour payments to workers and to preserve the level of employment and income of workers among suppliers; both organisations will cooperate to accelerate this initiative in order to support stakeholders in the industry, particularly for workers.
IndustriAll general secretary Valter Sanches says: "The brands in the garment industry must assume their responsibility to protect the workers along their supply chains. This joint declaration is a welcome step in the right direction to prepare the sector for the future. We call on other international and national stakeholders to commit to this goal thereby contributing to the global economic and social recovery.
"A commitment with stable orders, payments and financial conditions towards suppliers will help us fight to guarantee jobs and income along Tchibo's supply chain."
Tchibo is one of the leading retailers of consumer goods in Germany, Switzerland and Austria. The company signed a global framework agreement with IndustriAll in 2016 to improve worker rights in countries where it sources its merchandise.
This article was first published by the IndustriAll global union.