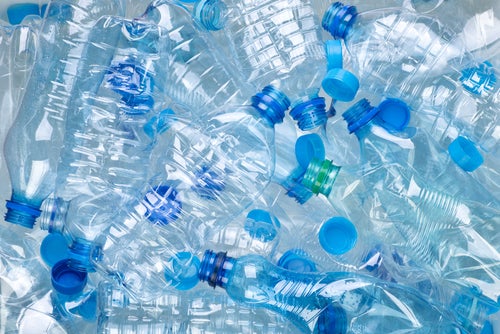 Leveraging recent breakthroughs in natural science and artificial intelligence, Protein Evolution designs enzymes to break down end-of-life textile and plastic waste into the building blocks that make up new textile and plastic products.
Protein Evolution says its proprietary process is the first of its kind that is built to scale, creating a cost-effective solution with immediate applications for the petrochemical industry, global consumer goods companies, textile manufacturers and others that are looking to significantly reduce their reliance on fossil fuels.
Protein Evolution's initial funding, totalling more than US$20m was led by Collaborative Fund's recently announced climate fund, Collab SOS, which is in partnership with Stella McCartney. Additional funding came from New Climate Ventures, Eldridge, Nextrans, and Good Friends, which is backed by the founders of Warby Parker, Allbirds and Harry's.
"Despite significant and aggressive industry commitments toward sustainability, the current approach to plastic recycling is costly, ineffective and resource-intensive," said Connor Lynn, PEI co-founder and chief business officer. "Right now, it's far cheaper for petrochemical companies to produce new 'virgin' plastics than it is to recycle existing materials, which is one of many reasons why used plastic is piling up in our oceans, landfills and incinerators. PEI has innovated a low-energy, cost-competitive process for upcycling finished plastics that are poised to meet both industry concerns and deliver massive environmental benefits. We're working hard to usher in a new era of plastics — one that's truly sustainable and circular."
Protein Evolution's technology repetitively tests, evaluates and maps tens of millions of unique enzymes to identify the most effective way to recycle waste materials into reusable chemicals. This approach will help to decarbonise the chemicals industry and will carry a significant impact in the emerging bioeconomy as companies, communities and governments are required to meet global sustainability goals in the years ahead.
"Nature has already produced a bacteria that can break down plastic for emission-free recycling, but it's extremely slow. If we had a few million years to wait for evolution to run its course, we'd have something much more efficient," said Scott Stankey, PEI co-founder and chief technology officer. "Our technology condenses a million-year evolutionary process into a single day — helping us create an affordable, scalable and effective solution to revolutionise the plastic waste industry."
The team expects to launch its first commercial partnership by the end of 2022, addressing the needs of global consumer brands seeking to recycle and transform textiles and mixed-plastic waste.