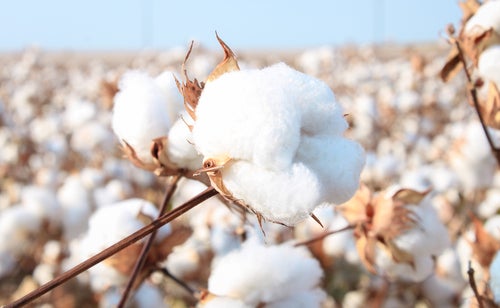 The Textile Exchange says that the organic cotton sector has grown from its inception in 2002 into a global network of producers, traders, governmental agencies, certification bodies, and non-profit organisations to support this growth.
The new requirements under its OCS banner aims to "decisively prevent fraud and to provide a double safety net". All first processors (e.g. cotton gins) that ultimately provide GOTS inputs into an OCS product down the supply chain shall also be certified to the OCS and provide evidence of all inputs from farms. 
Additional data is being requested of certification bodies and standards users. This may require certification bodies to change contracts, policies, and technology systems to make this possible.
"To minimise business disruptions and resolve possible data sharing concerns, we recommend that all sites not currently certified to OCS begin the necessary steps to become OCS certified to ensure that data may be clearly shared through their certification bodies with Textile Exchange," Textile Exchange said in the announcement.
To facilitate this (and the requirement for first processors to become OCS certified), through June 30, 2023, Textile Exchange is waiving OCS certification fees for any site that is currently GOTS certified and decides to add OCS certification (this is not applicable if site already has OCS & GOTS certificates). Further, Textile Exchange is permitting certification bodies to issue OCS scope certificates without conducting audits of sites holding valid GOTS certificates with the same validity through June 30, 2023. Combined GOTS and OCS audits would then occur simultaneously with the GOTS renewal timing. In all these cases where an OCS scope certificate is issued through June 30, 2023, the validity date shall be the same as the GOTS scope certificate.
"This policy change occurs in ASR-106 Accepted Equivalent Standards Policy and contributes to our continued efforts to strengthen integrity in organic cotton. The additional data sharing will enable Textile Exchange to have full traceability of the inputs to the OCS and allow us to perform more robust volume reconciliation in coordination with GOTS. This will also allow us to provide more robust traceability information with standards users as systems like TrackIt come online," it added.
Last week a new standard was launched for fabric mills, aimed at eliminating forced labour in cotton production by equipping yarn manufacturers with the tools to carry out the due diligence necessary and address the issue.