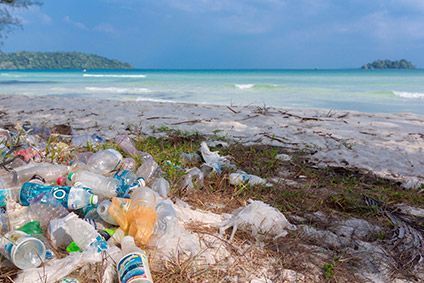 Thai investment group Saha Pathana has signed a memorandum of understanding with petrochemical refiner PTT Global Chemical for the development of textile products using plastic waste.
PTT Global Chemical is to provide the technological know-how for transforming plastic waste into textile products. The companies will focus on developing products that are less environmentally damaging while tackling the problem of plastic waste in the country, says a press release from GC.
The initiative is one under the Upcycling the Ocean Thailand project in the country, which sees waste absorbed from the oceans by companies turned into pellets, thread and fabric.
The move was prompted by the rise in demand from consumers for sustainability and environmental protection.
A local report quoting SPI's president and executive director, Vichai Kulsomphob, reads: "The combined strengths of the two organisations will ensure the promise of long-term business and simultaneously maximise the potential for Thai businesses, while also corresponding with the growing trend of green business across the world."