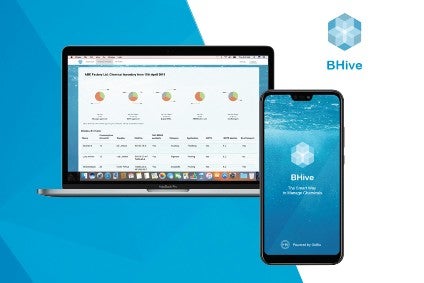 The BHive chemical management app has released a new feature that enables brands and retailers to compare compliance data across the entire value chain.
"We are excited to bring this to our brand members so they can easily compare chemical performance data between all factories and track their progress with just a few clicks," says Lars Doemer, managing director of GoBlu International who developed the app. "We have built in filters so they can change up how they want to see the data.
"It is critical to not only enable delivery of correct and accurate data from factories to brands, but to also show it in a meaningful way. By introducing this function in a simple way, we believe we are steps closer to helping brands and factories shift towards using better chemistry."
Since its launch in July last year, the tool is also scaling up with new brands, chemical companies and industry partners now on board.
Over the last quarter, The BHive has integrated the ChemSec Marketplace into its desktop platform. The Marketplace is a platform where buyers and sellers of alternatives to hazardous chemicals interact, and placing it directly into the app allows members to find substitutions in a single place.
The tool has also added Pimkie, Bizzbee and Jules, as well as The Schmidt Group, owner of the Chiemsee, Kappa and Okamoto brands, as members.
And it is looking to join forces with Scivera, whose SciveraLENS software tool helps to simplify screening, exploration, and selection of safer chemicals for products and processes. "We aim to drive transparency and collaboration throughout the textile supply chain together," the companies say.
The BHive now has 70 partners, including brands and retailers, chemical companies, industry stakeholders, and standard holders. So far, over 200 facilities across 9 countries have been enrolled into the system, to generate more than 4,200 chemical inventories – and its database now holds over 65,000 chemical products.
Sustainability accelerator GoBlu International created the app in response to rising concern over toxic chemicals in the fashion industry.
Using OCR technology, it allows manufacturing facilities to take smartphone photos of chemical product labels, and within seconds identify which products meet the sustainability requirements of many brands and retailers.
Once uploaded, all scanned chemicals are cross-referenced with The BHive's database and the system automatically generates a full and accurate chemical inventory. Facilities can then see which chemicals they should phase out – all at a glance.