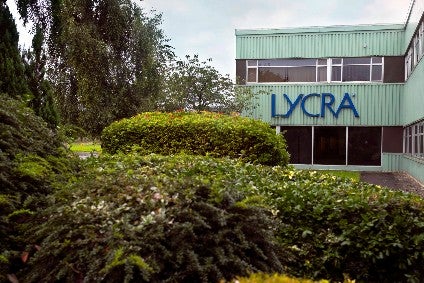 'Keep in the loop with Lycra' is the tag-line of The Lycra Company's latest print and online advertising campaign exploring a variety of topics related to circularity.
From more sustainable raw materials to extending garment wear life to end-of-life solutions, it wants customers and industry experts to use resilient, sustainable materials that ultimately can be recycled at end of life, thus reducing textile waste and "closing the loop" in the value chain.
"Our recent introduction of Coolmax and Thermolite EcoMade fibres, created from 100% textile waste, is one step in the right direction but there's much more to do to address these important issues," says Jean Hegedus, director of sustainable business development.
The creative campaign uses a loop as a design device to show the transformation of textile waste into new fibre/fabric.
"Circularity is a key focus of The Lycra Company's Planet Agenda sustainability platform as we look to advance not just our own sustainability goals, but also those of the industry at large," adds CEO Julien Born. "Central to achieving this will require a collective effort with the help of industry collaborators so that together, we can maximise impact."