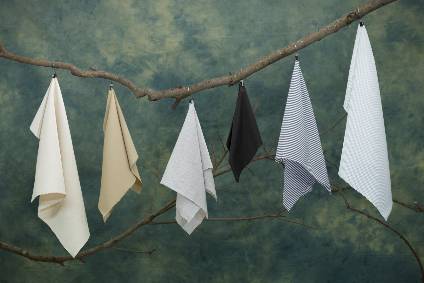 The Lycra Company says it aims to halve absolute greenhouse gas (GHG) emissions (Scope 1 and 2) from its manufacturing sites by 2030 as the company set out its strategies and commitments for the next decade and beyond.
The update is organised around Planet Agenda's three pillars of corporate responsibility, product sustainability, and manufacturing excellence.
"We believe in transparency and think it's important to have a clear sustainability roadmap to guide our business into the future — a bold plan that fully supports our customers and stakeholders," said Julien Born, chief executive officer at The Lycra Company.
"In support of this plan, we have signed the Science Based Targets initiative (SBTi) Call-to-Action Commitment Letter, a testament to our company's focus on lowering emissions and environmental impact. I'm proud of our teams' work to advance our sustainability efforts and develop our 2030 goals as we work toward our 2050 net zero commitment."
The update also outlines how the company's sustainability goals align with five of the United Nations Sustainable Development Goals (SDGs), and reports on its progress made thus far in reaching its objectives.
"We have a long legacy as an industry leader known for investing in developing sustainable fibres and collaborating across the value chain," said Jean Hegedus, The Lycra Company's sustainability director.
"As we created our 2030 goals, we researched our customers' goals to ensure that our goals supported them, which inspired the update's theme of 'What moves you… is what moves us.'"
The Planet Agenda goals include:
Reduce absolute greenhouse gas (GHG) emissions (Scope 1 and 2) from manufacturing sites by 50%.
Divert 100% of LYCRA fibre waste from landfill to beneficial uses (including waste to energy).
Reduce overall waste generated at manufacturing sites by 40%.
By 2023, every product will have at least one sustainable attribute (durability, recycled, renewable, recyclable, safety and transparency, etc.).
Develop and commercialise select fibres and materials that allow customers to use at least 15% fewer raw materials by 2025, with equivalent performance to standard product.
All products traceable throughout the value chain by 2030.
All recycled polyester products to be GRS certified within six months of commercialisation.
Click here to view the full report.
Last month The Lycra Company and Qore entered an alliance to develop a bio-engineered spandex with a 44% lower carbon footprint in a bid to support a more circular economy.