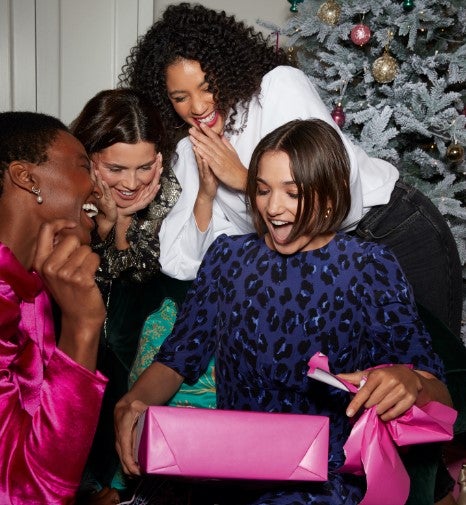 Announcing its Christmas trading results for the seven weeks to 24 December 2021, the Very Group pointed to a significant recovery in fashion and sports compared with the prior year.
Very retail sales declined 2.6% on the 2020 Christmas period, when the country was impacted by lockdowns, but grew 21.9% on a two-year comparable basis.
The group reported double-digit growth across all four key product categories, with fashion and sports sales up 17.7% on a two-year comparison. Growth was led by premium fashion (+44.6%), and sports clothing and footwear (+25.4%).
Overall group revenue, including Very Finance income, grew 11.5% on a two-year comparable basis and declined 3.3% year-on-year compared with the 2020 Christmas period.
"Very recorded outstanding double-digit growth compared with the pre-pandemic festive season in 2019, as our customers enjoyed a more 'normal' Christmas. They bought back into fashion, focused on wellness, got their hands on the latest consoles and doubled-down on Christmas decorations to make up for last year's more muted celebrations," said CEO Henry Birch.
"Our performance was supported by our strong supplier and delivery partner relationships and our highly automated fulfilment centre Skygate, which enabled us to consistently deliver for our customers throughout the period.
"While the next 12 months will no doubt bring challenges as we all continue to navigate life around Covid-19, the last two years have shown that our model, which combines multi-category digital retail with our Very Pay platform, is both highly resilient and highly relevant. We're going into the new year with great momentum and are well-set to keep building on our success."
The Very Group completed the migration of all clothing and footwear returns to Skygate last summer.
Speaking at the time, the online retailer said the transfer signifies considerable benefits for its 4.5m customers, with returns available for re-sale within 30 minutes and refunds being provided faster than ever before.
During the seven weeks to 24 December, 3m items were processed in total, all of which were shipped with 80% recycled content in the Very Group's dispatch bags.
222,492 items processed on 2 December, marking a new daily record.
The fastest order during Christmas 2021 was processed and despatched in 18 minutes and three seconds.
What's more, Skygate ran on 100% renewable energy during peak for the first time.
The Very Group added high levels of automation mean the labour cost per unit at Skygate is circa 60% lower compared with the group's former fulfilment operation.