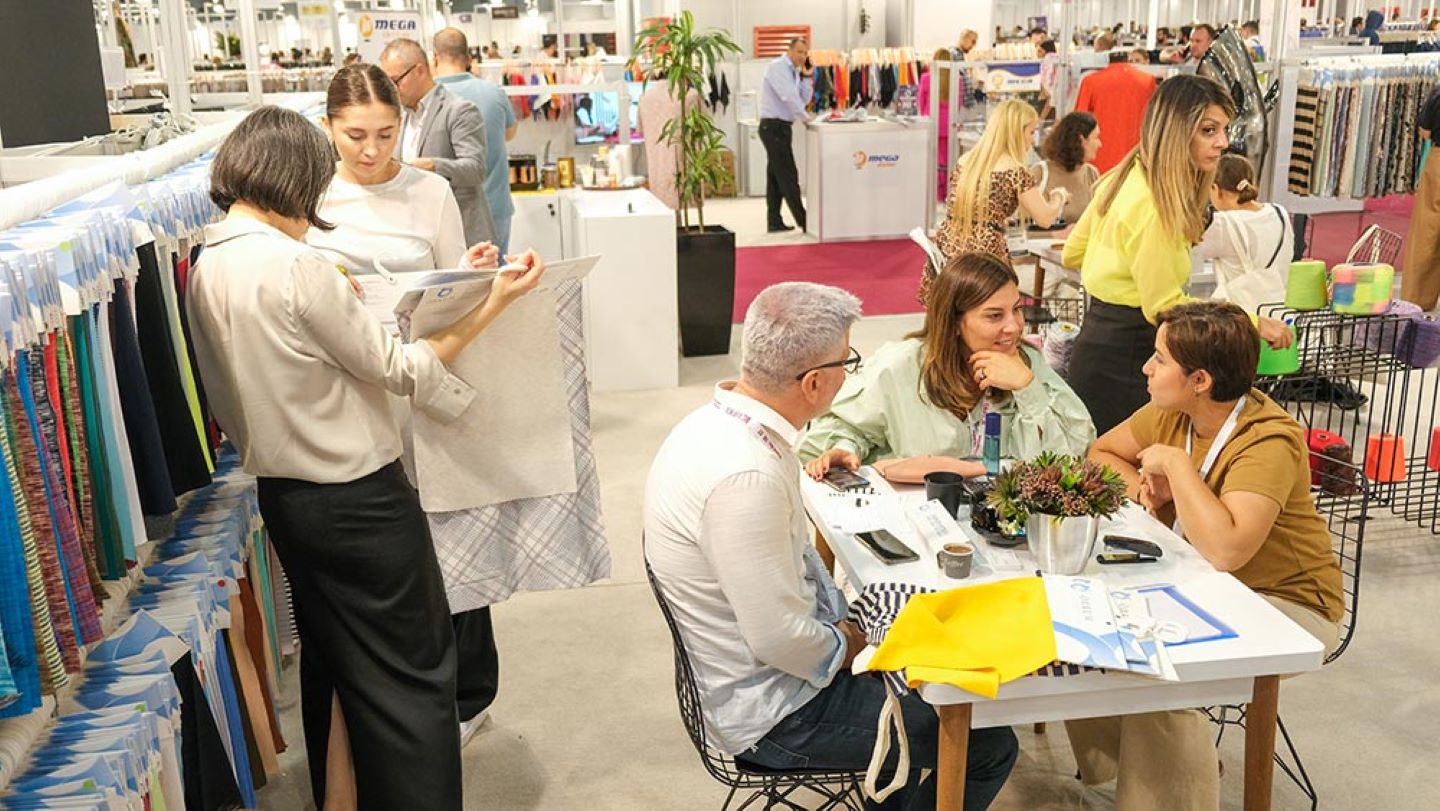 The third edition of Texhibition Istanbul expects to attract over 25,000 international visitors and the show will also feature trend seminars and a trend area with a special focus on sustainability.
The event is organised by the Istanbul Textile Exporters' Association (ITHIB) and with the support of the Istanbul Chamber of Commerce (ICOC).
More than 400 exhibitors from the areas of knitwear, woven fabrics, denim, yarns and accessories will present their 2024 spring-summer collections on 15,000 square metres in the Istanbul Expo Centre.
These include well-known names such as Kipaş, Bossa, Yünsa, Btd, Çalık, Hefa, İskur, Universal, Gülle, and Migiboy.
At the last event in September 2022, a total of 20,606 visitors took the opportunity to start business discussions and place orders. Among them international visitors from 97 countries, including the EU, UK, US, North Africa and the Middle East.
The event expects large clothing manufacturers, purchasing managers of international chain stores and department stores, managers of international brands and chains with their own brand collections, managers of online sales platforms, importers, wholesalers, distributors and designers to all be in attendance.
"With Texhibition Istanbul we have created a platform that efficiently networks high-quality Turkish textile production and the international fashion business. Texhibition meets the industry's need for secure nearshore supply chains. Texhibition is a catalyst to boost Türkiye's exports," said Ahmet Öksüz, Chairman of ITHIB (Istanbul Textile Exporters' Association).
With an export volume of approximately US$13bn in 2022, the textile industry achieved its best result and exported to a total of 200 countries and regions. An export volume of around US$15bn is targeted for 2023.
Türkiye currently ranks fifth in the world and second in the EU for sourcing.
After the conclusion of Texhibition 2022 vice chairman of the Istanbul Textile Exporters Association (İTHİB) and president of the fair committee, Fatih Bilici, said: "Our exhibitors have given us unanimously positive feedback. The fair is a suitable platform for making new business contacts and opens up access to new markets. The quality and quantity of visitors were convincing. Numerous cooperation talks took place with visitors from all over the world. Texhibition has contributed significantly to our companies being able to increase their exports. The great attention the fair has received from exhibitors and visitors strengthens our opinion that this platform meets the needs of our industry."
"Texhibition made a significant contribution to ensuring our companies achieve exports with bigger added value while also facilitating entrance of our companies to new markets and establishing new cooperations with the range of visitors that attend the exhibition from all across the world. The profound attention of both exhibitors and visitors reinforced our opinion that this exhibition meets a major need of our industry.''
The trend area at Texhibition will show the spring-summer 2024 trends with a focus on sustainable aspects.
Texhibition Istanbul completes the full package offer in combination with Ifco, Istanbul Fashion Connection at the Istanbul Expo Center, which takes place from 8-11 February 2023.