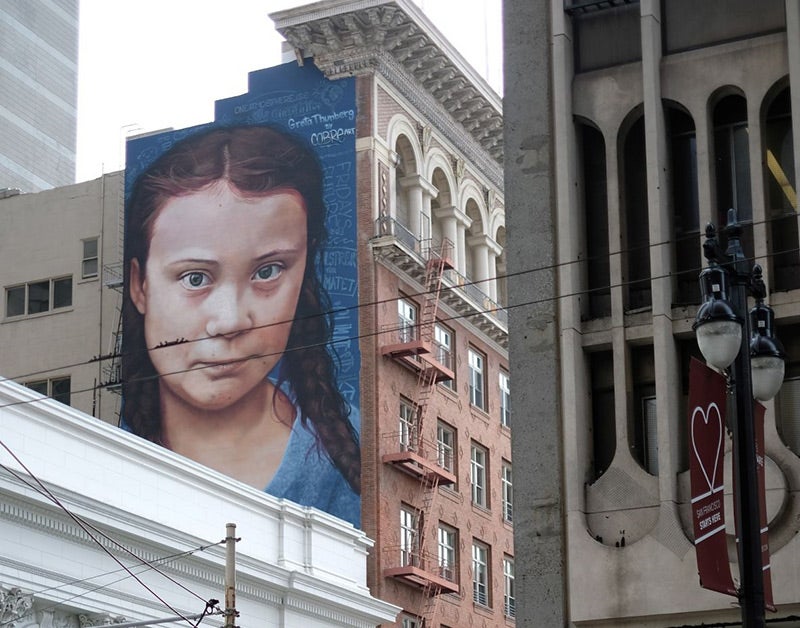 18 year old climate activist Thunberg  told Vogue Scandinavia fashion brands need to take responsibility for the environmental impact of their products.
She also accused some companies of greenwashing consumers into thinking their clothing is more sustainable than it is.
She criticised "fast fashion" which many treat as "disposables" and called for a system change, adding fashion can not be mass produced and consumed sustainably as the world is shaped today.
The fashion industry is a huge contributor to the climate-and ecological emergency, not to mention its impact on the countless workers and communities who are being exploited around the world in order for some to enjoy fast fashion that many treat as disposables. 1/3 pic.twitter.com/pZirCE1uci

— Greta Thunberg (@GretaThunberg) August 8, 2021
The fashion industry has been widely criticised for its impact on the environment.
While it contributes US$2.4trn in global manufacturing, it is responsible for an estimated 2-8% of the world's greenhouse gas emissions and around 215 trillion litres of water per year are consumed by the industry according to the UN Fashion Council. Textiles account for approximately 9% of annual microplastic losses to the oceans.
The United Nations has set a 2030 deadline for the fashion industry to reach 17 Sustainable Development Goals in a bid to save the planet, climate, biodiversity and humanity and reduce inequality caused by difference in gender, health, poverty and education.
Last week, Next Plc and New Look were named among the retailers backing a new pilot designed to help the UK fashion and textile industry drive sustainability and profitability through increased transparency within the supply chain.
The pilot scheme is being launched by the UK Fashion & Textile Association (UKFT), which is working with IBM, Tech Data, and the Future Fashion Factory to design, prototype, and pilot a new data-driven technology platform to enable real-time decision making, effective track-and-trace, and more sustainable choices in the UK fashion supply chain.