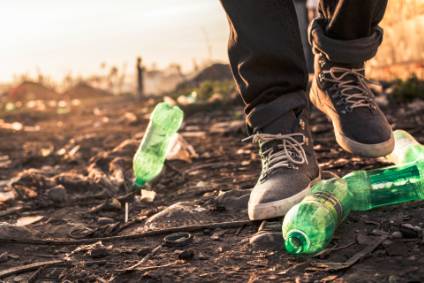 Outdoor lifestyle brand Timberland continues to progress towards its 2020 sustainability goals, achieving an annual rise in its use of more sustainably sourced cotton in 2019.
Timberland apparel and accessories used 2,775 metric tonnes of cotton for full-year 2019, 77.5% of which was either organic (29%), sourced through BCI (43.5%), or US-origin (5%). This compares to 74.5% in 2018. Specifically, direct-sourced apparel used 1,894 metric tonnes of cotton during 2019 – 99% of which was either organic (38%) or sourced through BCI (61%).
For the fourth quarter, Timberland apparel and accessories used 772 metric tonnes of cotton, 80% of which (618 metric tonnes) was either organic (37%), sourced through BCI (42%) or US-origin (1%).
The company is working toward a 2020 target for 100% of the cotton used in its apparel, accessories and licensed goods to be sourced more sustainably than conventional cotton. This includes cotton that is certified organic, recycled or Fairtrade, of US origin, or sourced as Better Cotton through the Better Cotton Initiative (BCI).
As part of this goal, Timberland says it continues to work with its accessories licensees who have historically struggled to find ways to incorporate responsible cotton into their products. "While this will take time, they are committed to making products that support our values and meet our guidelines."
The brand's 2019 corporate social responsibility update also shows progress on its five-year performance targets across three core CSR pillars – product, outdoors, and community.
Materials
In terms of the materials used in its products, Timberland says its average use of volatile organic compounds (VOCs) per pair of shoes was 51 grams during 2019, compared to 53 grams in 2018. The average use of VOCs per pair for the fourth quarter was 49, an improvement over the prior-year quarter usage of 51 grams.
"Our manufacturing facility in the Dominican Republic continues to reduce their VOC usage and their best practices are being employed by other manufacturers, including a factory in Cambodia using new machinery that dispenses the adhesives through a handheld applicator," the company says. "The machinery aids in better accuracy of application and results in less waste. We remain committed to our goal of averaging 42 grams of VOCs per pair."
Elsewhere, 96.7% of leather used in all Timberland footwear was produced at tanneries that have a gold or silver rating from the cross-brand Leather Working Group (LWG). LWG certification is awarded to tanneries that demonstrate environmental best practices and performance in all areas of leather production, from chemical, water and waste management to energy use and hide traceability. The figure is up on Timberland's 96.2% 2018 result.
The brand says the small percent of non-gold or silver rated leather used in its footwear comes from two sources: "The first is a tannery in the US that is LWG compliant, but measures to bring them up to silver-rated would be cost-prohibitive due to the age of their current building. The second is a tannery that had a six-week lapse between audits, making any leather shipped during that lapse considered non-silver or gold. Upon re-audit they regained their gold status."
When looking at leather used during 2019 for Timberland footwear only, 99.6% of leather used for footwear only came from gold or silver-rated tanneries.
During the fourth quarter, meanwhile, 96.5% of Timberland's overall leather volume used for was produced at tanneries that have a gold or silver LWG rating, which is slightly lower than the 97.5% recorded in last year's final quarter. When looking at leather used during the fourth quarter for Timberland footwear only, 99.7% came from tanneries rated gold or silver.
The brand is also working toward a 2020 target for 100% of its footwear to include at least one major component made from recycled, organic, and renewable (ROR) materials, with a minimum threshold of 10% ROR content within a component.
In 2019, 68% of all Timberland footwear shipped had at least one major component made with 10% or more ROR content, a slight decrease over the 2018 result of 69%.
"Recycled PET continues to be the largest source of ROR materials in our footwear, incorporating over 734,473 pounds – the equivalent of 33.6m half-litre plastic water bottles," the brand says. "To date, we have incorporated the equivalent of over 380m plastic bottles into our footwear."
To further advance toward its 2020 goal, Timberland has developed design policies that require ROR content in all new product development, and is revisiting carry-over styles to engineer in ROR where applicable.
Manufacturing
At the end of the fourth quarter, there were 397 factories approved to produce for Timberland. Broken down by business unit, this equates to 56 footwear factories, 134 apparel factories, 108 factories producing licensed goods and accessories, 29 tanneries, and 70 fabric mills and component suppliers.
Of these, 207 (52%) were rated accepted, meaning there are no serious safety, health, or labour issues and the facility is certified to produce VF products for 12 months, while 190 (48%) were rated developmental, meaning there are some minor safety, health, or labour issues. These factories are authorised to produce for VF while the issues identified are corrected in a timely manner and a follow-up audit is scheduled within 6-9 months. If the problems are corrected as required, then the status of the factory will be elevated to 'accepted.' If not, the factory is downgraded to 'pending rejection-180 days,' at which time it has a final six months to satisfactorily resolve the outstanding issues or be downgraded.
Meanwhile, VF Compliance audited 104 Timberland factories during the fourth quarter, rating 48 (46%) as accepted, 46 (44%) as developmental, and ten (10%) as pending rejection. The factories rated pending rejection are working on their corrective action plans and will be re-audited within six months.
Timberland sourced from a total of 555 factories in 2019, with 99% of these vendors meeting or exceeding the brand's social, labor and environmental expectations. When looking at all factories that produced in 2019, including those not audited in 2019, and those dropped midyear, the brand says its overall supply chain risk can be summarised as follows: 48% were accepted, 51% were developmental, and 1% were rejected. Orders with rejected factories were withheld until corrective actions were implemented or production was relocated.
157 new suppliers were added to Timberland's supply chain in 2019, with 19 new factories selected to manufacture for the brand in the fourth quarter.