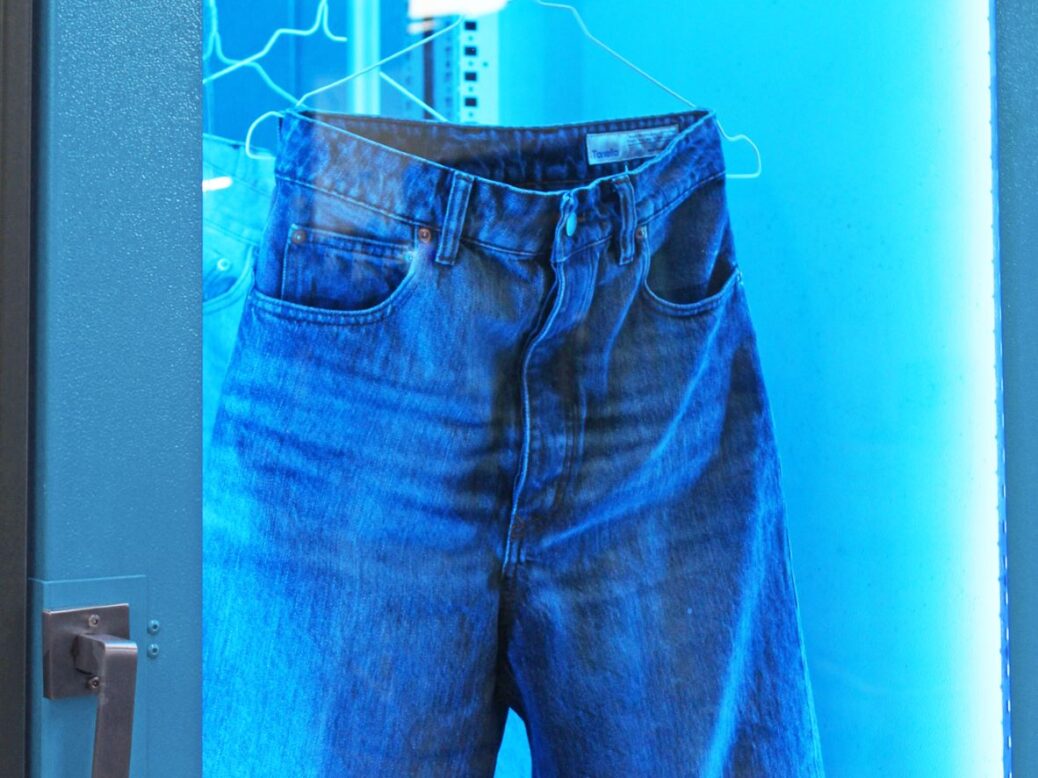 O-Zone, just presented at Kingpins 24, represents a new leap in quality and an important step in the growth of its ozone process, Tonello says.
"At first glance it is similar to a cabinet. A special cabinet, however, inside which the garments are placed and treated, through an innovative, sustainable, responsible process," the company explains.
Controlled by a touchscreen, the operator can set the desired parameters to obtain unique and customisable aesthetics, such as localised discoloration and lightening, sun-faded looks, and degradé effects.
O-Zone is designed for small productions and is ideal for doing experiments and research directly on the garment, quickly verifying the result, Tonello adds.
"Tonello new O-Zone cabinet is the perfect demonstration on how research and collaboration between leading companies can result in true innovation, always driven by sustainability," Candiani adds in a statement.
"We can say without any doubt that we opened the path to a new way ozone can be applied. In fact, O-Zone allows us to get completely new and sustainable washing effects and discolorations.
"This project represents the present and future of our philosophy and it will be a huge evolution of denim treatment."
Last year, in the midst of the Covid-19 pandemic, Tonello launched a range of technologies that can sanitise and disinfect garments and accessories, both during production and in the retail store.