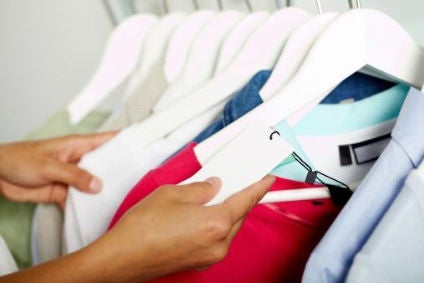 Here are the top stories on Just Style last month:
1. Deforestation is out of fashion for Canopy founder
Nicole Rycroft, founder and executive director of environmental non-profit Canopy, is riding high after being named one of the recipients of this year's US$3m Climate Breakthrough Award. She tells Just Style what the accolade means, and how she plans to use it to help accelerate apparel supply chains away from ancient and endangered forests.
2. How the pandemic has shifted US apparel sourcing strategies
An analysis of annual reports from the 30 largest US apparel companies shows how sourcing trends have changed as a result of Covid-19.
3. The plan for China textiles and apparel over the next 5 years
Key figures in China's new five-year plan for its textile and apparel sector point to higher investment in R&D, a domestic market focus and greener growth.
4. Bangladesh Accord negotiators strike three month extension
An agreement of a three-month extension of the commitments of Bangladesh's Transition Accord has been reached as negotiations of a legally binding workers' safety framework continue between retailers and unions.
5. US apparel import data – the year so far
US apparel imports continued to rebound in April thanks to resumed consumer demand and a more optimistic outlook for the US economy.
6.  China unveils plans for new sustainable cotton standard
China has unveiled an initiative aimed at building a homegrown independent sustainable cotton standard and certification standard as it continues to reel from western allegations of forced labour in Xinjiang, the region which supplies 80% of the country's cotton.
7. China's Covid uptick may impact US clothing shipments
A rise in Covid-19 cases in the Chinese clothing and textile manufacturing hub of Guangdong is exacerbating already fraught global logistics and putting further pressure on apparel and footwear orders.
8. US urged to send vaccines to apparel sourcing hotspots
The US apparel and footwear supply chain could be under threat if excess US Covid vaccines are not distributed to key partner countries.
9. Charting a course for change on purchasing practices
The issue of poor purchasing practices has dogged the global apparel industry for two decades. Yet rather than getting better, they seem to be getting worse.
10. UK to start negotiations to join CPTPP trade pact
The United Kingdom has been given the green light to begin the process of joining the Comprehensive and Progressive Agreement for Trans-Pacific Partnership (CPTPP) trade treaty.
11. From field to Shelf – The return to growth. Sort of
Once the pandemic has moved on, how will the apparel industry meet the challenge posed by new consumer attitudes, changing economics and demographics?
12. Boohoo to grow own cotton in Pakistan
Boohoo has confirmed it plans to grow its own sustainable cotton in Pakistan, which it will integrate into its garment production.
13. UK rejection of Uyghur proposals "disheartening"
A parliamentary committee has expressed disappointment after a number of recommendations to hold UK firms to account for forced labour in their supply chains were rejected.
14. Multinational apparel supply chain companies and their subsidiaries – Exclusive
Apparel supply chain multinationals are far less likely to establish subsidiaries in North America than the average multinational company, according to analysis of GlobalData's exclusively compiled subsidiary database.
15. US tech tax tariffs suspended for six months
The US has postponed until November plans to impose punitive tariffs on imports from six countries as part of a digital services taxes dispute.
16. It's time to be realistic about the circular economy for textiles
Government and industry leaders need a strategy to tackle household textile waste – and the technologies to implement circularity.
17. New UK watchdog to clamp down on workplace abuse
The UK government is to create a new body to protect the rights of workers and says it will continue to explore further measures to specifically target abuses in the garment sector.
18. US clothing retailers see demand rise in May
Retail sales remained at elevated levels in May despite month-to-month fluctuations that masked near-record performance, with demand for clothing regaining its upward trajectory.
19. Authentic Brands to acquire PVH Heritage Brands portfolio
PVH Corp has inked a definitive agreement to sell certain intellectual property and other assets of its Heritage Brands business to Authentic Brands Group (ABG) and will exit its Heritage Brands business.
20. Gucci to open source new animal-free alternative to leather
Luxury fashion brand Gucci plans to make its Demetra animal-free leather alternative available to the industry as a new material source.