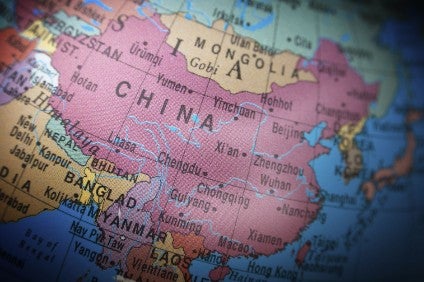 Here are the top stories on Just Style this week:
Will China continue to reign as an apparel sourcing superpower in 2022? The apparel and textile sector in China has not had an easy ride in recent years – from the pandemic forcing factory closures to concerns over human rights violations in Xinjiang cotton production – but does it really mark the beginning of the end of China's reign as an apparel sourcing powerhouse? Hannah Abdulla explores.
EXCLUSIVE Q&A: Lectra strategy for realising industry 4.0 Earlier this year French technology company Lectra, which specialises in apparel CAD software systems, completed the acquisition of its main competitor, Gerber Technology. Yvonne Heinen-Foudeh interviewed Lectra Company's president for Northern and Eastern Europe, Middle East, Holger Max-Lang, to find out more about Lectra Group's new strategy for realising industry 4.0 as well as what the apparel industry can expect following its significant expansion.
Outlook 2022 – What next for apparel sourcing? How is the sourcing landscape likely to shift in 2022, and what can apparel firms and their suppliers do to stay ahead, remain competitive and build resilience for the future? Reimagining apparel supply chains will be key to success, experts say, with regionalisation, nearshoring, and Western Hemisphere sourcing opportunities all top of mind.
Nike acquires virtual sneaker company RTFKT US sportswear giant Nike, Inc has acquired virtual sneakers and crypto-collectibles start-up RTFKT in a bid to speed up its digital transformation.
The ACT initiative halts Myanmar engagement Members of the ACT initiative, which campaigns for living wages for workers, is ceasing action in Myanmar following the troubles experienced by local trade unions as a result of the country's military coup.