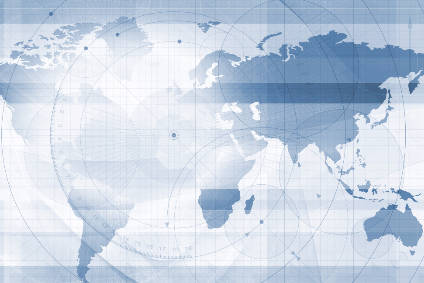 The International Monetary Fund (IMF) has cut its forecast for the world economy on the back of softening momentum and high uncertainty resulting from escalating trade tensions globally and weaker economies in some markets.
With a weakening of global expansion, the IMF said the economy is projected to grow at 3.5% in 2019 and 3.6% in 2020 – 0.2 percentage point and 0.1 percentage point lower, respectively, than the October projections.
Reasons for the downgrade include softer momentum in the second half of 2018, concerns over escalating trade tensions between global powerhouses the United States and China, a 'no-deal' Brexit for the UK from the EU and financial contraction in Turkey, now projected to be deeper than anticipated.
"Financial conditions have already tightened since the fall," the IMF said in its release. A range of triggers beyond escalating trade tensions could spark a further deterioration in risk sentiment with adverse growth implications, especially given the high levels of public and private debt. These potential triggers include a 'no-deal' withdrawal of the United Kingdom from the European Union and a greater-than-envisaged slowdown in China.
Changes to the outlook, it adds, depend on the outcome of trade negotiations and the direction financial conditions will take in months ahead.
"If countries resolve their differences without raising distortive trade barriers further and market sentiment recovers, then improved confidence and easier financial conditions could reinforce each other to lift growth above the baseline forecast. However, the balance of risks remains skewed to the downside, as in the October WEO."
It added the November signing of the US-Mexico-Canada free trade agreement (USMCA) and the truce on tariff increases agreed by the US and China were welcome steps toward de-escalating trade tensions.
But with final outcomes remaining, failure to resolve differences and a resulting increase in tariff barriers would lead to higher costs of imported intermediate and capital goods and higher final goods prices for consumers.
"Beyond these direct impacts, higher trade policy uncertainty and concerns over escalation and retaliation would lower business investment, disrupt supply chains, and slow productivity growth. The resulting depressed outlook for corporate profitability could dent financial market sentiment and further dampen growth."