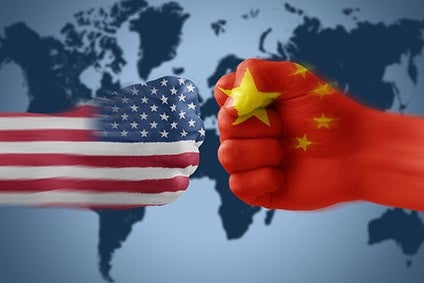 US President Donald Trump looks unlikely to wane on previous threats of further tariffs imposed on Chinese goods, saying it was "highly unlikely" he would agree to Beijing's request to hold off on the planned tariff hike at the start of next year.
In an interview with The Wall Street Journal, Trump also warned if talks did not go well, more Chinese goods would be targeted by tariffs too.
Additional tariffs imposed on US$200bn worth of Chinese goods are due to be raised from 10% to 25% in January.
"If we don't make a deal, then I'm going to put the $267bn additional on," Mr Trump was quoted as saying. That additional amount would be targeted with a tariff of 10% or 25%.
The 10% additional tariff was imposed on goods valued at around $200bn as of 24 September and is scheduled to increase to 25% on 1 January. This covers all textiles, all travel goods, all hats, and select apparel, accessories, and machinery used in domestic US manufacturing. The USTR has also warned of an as-yet-unspecified tariff hike on an additional $267bn worth of Chinese goods – which would likely bring apparel exports from China into the spat for the first time.
US industry groups have previously warned of the effect of tariffs on brands, importers and manufacturers, and consumers.
The National Trade Federation CEO Matthew Shay said consumers would be most affected as: "A tariff is a tax on the consumer as it taxes consumption as those goods make it into the market."
The US Fashion Industry Association (USFIA) in September said it "strongly opposes" the tariff action which would add considerable disruption to the supply chain.
"The fact that the tariffs will start at 10% now and will rise to 25% on 1 January creates additional chaos in the fashion industry's supply chains, which will have a wide-ranging negative impact on consumers, companies, and jobs in the United States."
The American Apparel & Footwear Association also said at the time that the move showed "deep disregard for American businesses, American workers and American families. This is a very dangerous game to play, one that will not end with a winner."