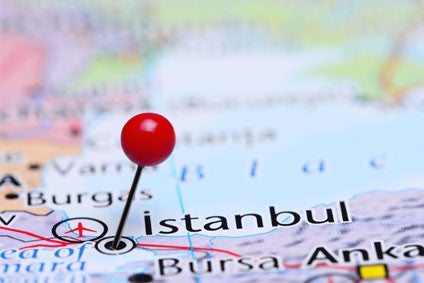 Turkey is eyeing a 10% increase in apparel exports for 2019, according to Mustafa Gultepe, the president of the Istanbul Ready-to-Wear and Apparel Exporters Association (IHKIB).
According to the latest figures from the Turkish Exporters Assembly, the country reported a 3.6% jump in annual apparel exports for 2018 to US$17.6bn, up from US$17.03 the year before. In volume terms, exports of apparel rose 7%. For the same period, textile and raw material exports grew 4.5% to US$8.5bn.
The EU absorbed 71% of Turkey's apparel exports and Gultepe said despite the increasing competition in the EU and some negativities in the economies, it still managed to grow exports. The largest growth came from the Spanish, Dutch and Russian markets.
Gultepe says it was a "successful year despite all the difficulties."
For 2019, despite issues of political instability within the EU, Turkey is eyeing a 10% increase in annual apparel exports, helped by increased investment in workforces and facilities.
Current trade tensions between the US and China could "open a new window of opportunity for Turkey," he adds, but warns in order to reach its export goal, the sector needs significantly higher investments and modern facilities.
"Our industry, which aims to double its US$18bn exports in the medium term, urgently needs new investments and modern facilities. We want to make Istanbul the centre of fashion and the production base of Anatolia."
According to the re:source by just-style strategic planning tool, Turkey is amongst the world's top ten clothing and textile exporters thanks to its high quality, proximity to Europe and Asia, skilled labour, and a well-developed domestic supply chain. It also falls under the EU Customs Union trade agreement.