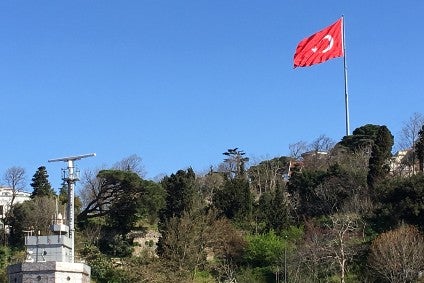 A textile industry trade body in Turkey is advising its members to halt production until the end of April in a bid to curb the spread of coronavirus in the country.
The Fashion and Apparel Federation (MHGF) issued a statement on 8 April to its members, which include the Izmir Fashion Designers Association, the Ankara Clothing Manufacturers Association, Aegean Shoe Manufacturers Association and the Istanbul Embroidery Manufacturers Association to name a few, saying it supported isolation calls from the Turkish Ministry of Health and as a result, it was recommending production be halted until the end of April.
According to local press, citing MHGF chairman Huseyin Ozturk who issued the statement, cases have peaked across Europe and triggered the closure of retail stores. Europe is the largest market of Turkish textile exports.
"When these markets open and return to normal…it is very important that we are simultaneously ready. This will only be possible by applying social isolation and preventing the spread of the virus.
"Apart from our workshops and factories that support the healthcare sector with products such as masks, overalls and gauze or have to fulfill orders from abroad as required by the contract, we are recommending our producers in textiles, ready-to-wear fashion, leather, leather garments and footwear, halt their production until the end of April."